cardiostrong EX90 Touch Cross Trainer
Item number
CST-EX90-PLUS-T
Sport-Tiedje Expert Review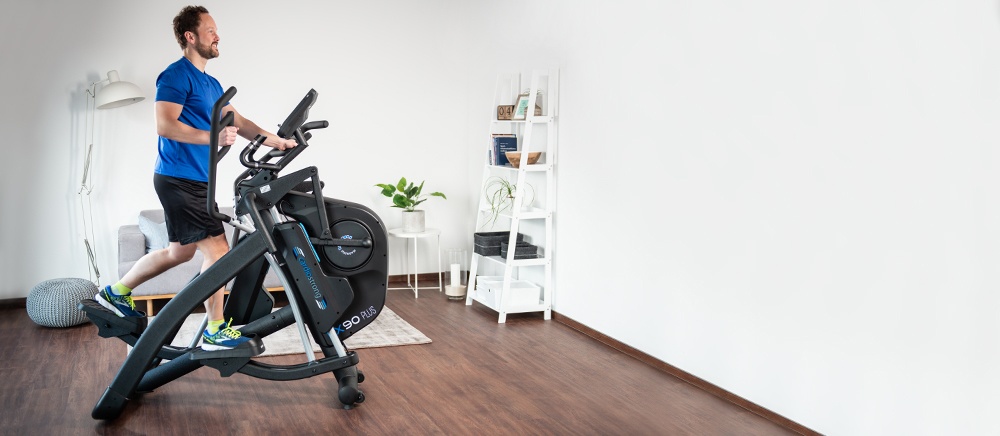 cardiostrong EX90 Touch Cross Trainer
Award-Winning Cross Trainer with Intuitive Touchscreen Console
Unique and universal

Smoothly adjustable stride length for every body size

New standards in ergonomics and comfort

Elliptical movement and multi-grip bars for a unique training experience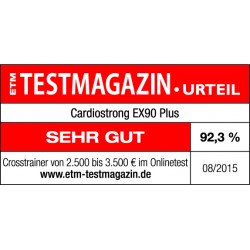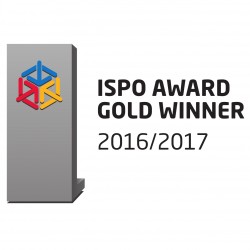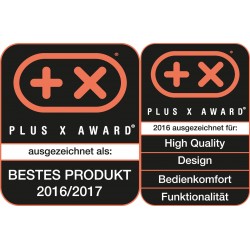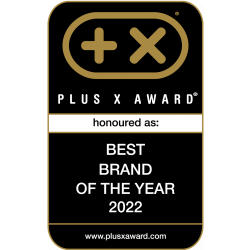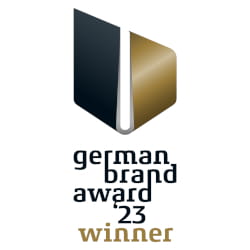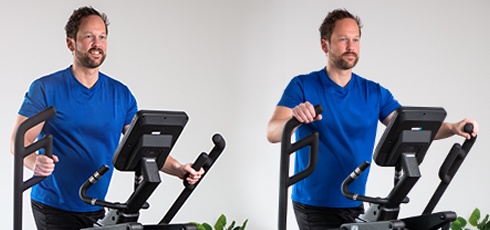 Maximum Comfort, Minimal Burden on the Joints
The EX90 Touch offers you a highly effective full-body workout with excellent ergonomics. With the EX90 Touch's multi-grip bars, you can adopt different hand positions during your workout, so you can choose whichever is most comfortable for you. Adopting different grip positions can also bring more variety to your workout. The short distance between the cushioned foot plates and high-quality ball bearings gives the EX90 Touch excellent concentricity and extremely joint-friendly, elliptical movement.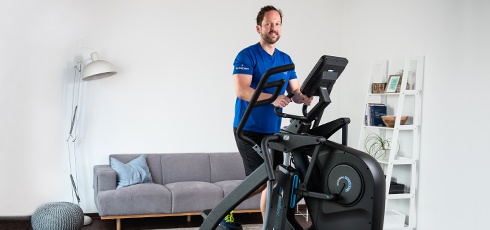 Award-winning Quality, Space-Saving Design
The EX90 Touch has been awarded many prizes by experts and renowned institutes for its excellent stability, silent mechanics, operation and functionality, and its space-saving design. At just 145 cm x 87.5 cm, the EX90 Touch fits into any home and is one of the most compact cross trainers on the market. The highlight: a particularly long stride length, which is achieved through the intelligent construction of freely-swinging foot plates.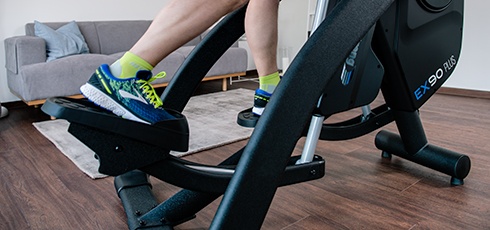 Adapts perfectly to Your Needs
With the innovative, smoothly-adjustable 45 cm to 65 cm stride length, you can run however you want! To simulate a slower jog, simply choose a shorter stride length. At maximum stride length, your cross trainer workout will quickly become a sprint workout. Thanks to this versatility, the EX90 Touch can easily be used by exercisers of all heights – the perfect fitness device for families and multi-person households.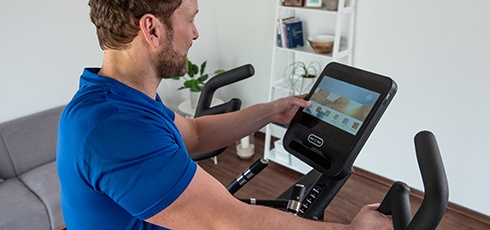 10.1 inch Interactive Touchscreen Console
With the EX90 Touch's innovative colour touchscreen, confused clicking through training programmes and menus are a thing of the past. Thanks to the intuitive operation and comfortable touch function, you can easily control your workout and always have an insight into your performance data, such as calorie consumption, heart rate and much more. Pre-installed apps such as Netflix, YouTube, Spotify and the popular training app, Kinomap, provide special entertainment during your workout.
---
Product details: cardiostrong EX90 Touch Cross Trainer
The best cardiostrong Crosstrainer that ever was: outstanding stability | un-fixed stride length | 10.1 inch touchscreen console
10.1 inch touchscreen console with Netflix, youtube, Spotify, Kinomap, chrome and iRoute
Crosstrainer with an un-fixed adjustable stride length between 45 and 65cm
Suitable for large and small users – ideal for families, shared apartment or for semi-professional use
Different stride lengths simulate different movements: from stepping to sprints
Large, suspended cushion-pad pedals
Black mteal frame: smart look and very stable
Advanced joint construction giving excellent movement quality
Clear and easy to use touchscreen console
Fine increments in the stride length with easy to reach hot keys
69 training programmes in total:

60 predefined programmes
4 heart rate programmes: 55 % | 75 % | 90 % of maximum heart rate or freely selectable target heart rate
3 manual target programmes: time | distance | calories (values count down until target is reached)
1 constant watt programme (resistance level is changed depending on cadence to maintain the selected resistance power)
1 quick-start programme (all values count up)
Kinomap (pre-installed) provides additional training options

iRoute app: set a start and end point on the map, the app calculates the route and you can run on your favourite route
Kinomap app: over 130.000km recorded videos – incl. the real altitude profile, online competitions, best lists and continually added functions
Certified for semi-professional use, for example, in hotels, praxises, companies or clubs
Max. user weight: 150 kg
Dimensions set-up - cardiostrong EX90 Touch Cross Trainer: (L) 145 cm x (W) 88 cm x (H) 165 cm

Technical information:

Braking system: electronically adjustable magnetic brake
Output: 30 - 400 W (

adjustable in increments starting from

5 Watt)

RPM-independent resistance control

Balance mass according to the standard of Tiedje: 12 kg

---

When you compare the products, please mind that some manufacturers define differently the balance mass of their crosstrainers. Therefore, the indications can vary among each other. Besides the weights of flywheel, pulley, and caryying wheel respectively cross and blank discs (levelling discs), the indications of balance mass of some manufacturers consider additionally the weights of pedal arms, handle bars, and other parts. This is dubious in our opinion. We define the balance mass as "total weight of flywheel, pulley, carrying wheel respectively cross and blanc discs", which form the rear balance unit.

Balance mass according to the manufacturer: 0 kg

Balance mass according to the standard of Tiedje: 12 kg, of it

Flywheel: 12 kg
Pulley: Not specified by the manufacturer
Carrying wheel: Not specified by the manufacturer
Cross joint and round blank: Not specified by the manufacturer

Aspects which are not included in valuation according to the standard of Tiedje:

Grip bars (R+L): Not specified by the manufacturer
Pedal arm (R+L): Not specified by the manufacturer
Other parts: Not specified by the manufacturer

---

Stride length: 45 - 65 cm
Stride width: 11 cm
ball-bearing mounted joints

Computer:

Resistance levels

: 16
Display:

duration,

distance,

speed,

watts,

RPM

,

calories,

heart rate

Exercise programs in total: 69

, of which

heart rate controlled: 4

User memory: 4

Features:

Heart rate measurement:

hand pulse sensors

+ chest strap (sold separately)
Chest strap for telemetric heart rate measurement sold separately

Power supply: mains adaptor

Extras: transport wheels, drinking bottle holder

An elliptical crosstrainer with a joint-gentle, elliptical movement
---
Description: cardiostrong EX90 Touch Cross Trainer
cardiostrong EX90 Touch Cross Trainer – Awarded by experts
The list of awards the cardiostrong EX90 Touch has received for its outstanding quality and unique innovations reads almost as long as the list of unique benefits it offers you for a comfortable and versatile full-body workout.
At the renowned Plus X Award (04/2016) show for innovation, the EX90 Touch received an award in the categories of Design, Ease of Use, Functionality and High Quality, as well as for Best Product. At the ISPO fitness trade fair in 2017, it received the coveted Gold Award, among others, for its high quality, and innovative and compact design. The EX90 Touch also impressed the trade press. In August 2015, ETM magazine judged it as "very good" in the cross trainer category from 2500 to 3500 euros. Its universal usability through the smoothly variable stride length was particularly emphasised here.
Unique in Function, Comfort and Quality
The EX90 Touch's smooth stride length adjustment guarantees you not only exceptional training quality, but also training variety, as you can switch between different running styles at the push of a button – from stepping exercises to running. Depending on the type of movement, this also uses different muscle groups, making your training sessions with the EX90 Touch even more comprehensive and effective. Another big advantage of the adjustable stride length feature: the training session can be easily adapted to the different body sizes of each user, making it ideal for families and households with several people. The ergonomically designed multi-grips also allow you to adopt many different grip positions, which also benefits users of different sizes and further increases comfort on the EX90 Touch.
The EX90 Touch's solid black metal frame not only gives it maximum stability and durability even during regular and intensive training, but also an elegant, attractive appearance. Due to its excellent stability, the EX90 Touch is also certified for semi-professional use, e.g. in hotels, clinics, companies and clubs. Despite its heavy weight, you can easily move the cardiostrong EX90 Touch Cross Trainer to your desired location, thanks to its castors and favourably located centre of gravity. The two cushioned foot plates are only 11 cm apart, which guarantees pleasant and authentic running and walking movement.
EX90 Touchscreen Console: pre-installed training fun
The EX90 Touch Cross Trainer features a 10.1-inch touchscreen display. This can be connected to the Internet via WiFi. For example, you can surf the Internet or use one of the pre-installed apps during your training session. The following are available on the system: YouTube, Netflix, Spotify, the Chrome browser, iRoute and Kinomap. In all circumstances, you are sure to be entertained during your workout.
With the touchscreen, all programmes and parameters such as speed and resistance can be selected quickly and easily. Up to four users can save their data, so this does not have to be re-entered every time you want to train. The cardiostrong EX90 Touch Cross Trainer offers 12 pre-defined programmes as well as the possibility of controlling the training session with your heart rate, thereby making it even more efficient. Characterised by its modern, colour design, the touch display shows you all the relevant performance data that you need for a long workout.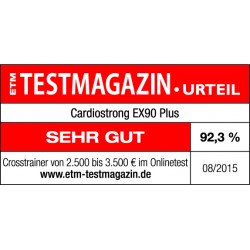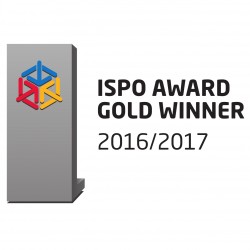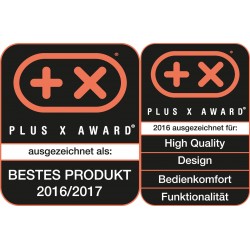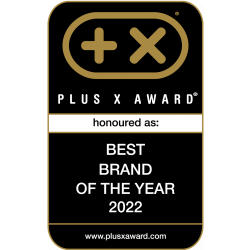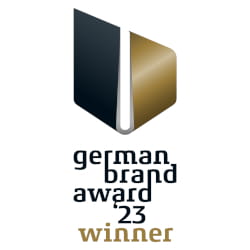 ---
Warranty conditions: cardiostrong EX90 Touch Cross Trainer
For further information on the warranty, please refer to the manufacturer's terms of warranty. The manufacturer's warranty is an extra service and does not affect your statutory rights.
| Manufacturer's warranty | Full warranty |
| --- | --- |
| Home use | 24 months |
| Semiprofessional use | 12 months |
---
cardiostrong EX90 Touch Cross Trainer Test & Evaluations
4.91 of 5 Stars
(33 Customer ratings)
Sport-Tiedje Expert Review
---
---
---
cardiostrong EX90 Touch Cross Trainer Accessories
---
Sport-Tiedje puts each fitness equipment through its paces. Then our team of sports scientists, serious athletes, and service technicians of many years of experience evaluate the products of different categories. Compare easily the products using the Sport-Tiedje expert review and find your appropriate equipment.