Dinocars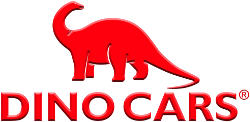 Dinocars - All categories in an overview (3)
Now Starting from

£729.00

incl. 20% VAT

The range of Dinocars includes many high-quality machines to increase fitness and well-being. Besides equipment of the Dinocars Trampoline, there is also wide-range accessory available. Have a lot of fun exercising with Dinocars.

Dino Cars GoKarts belong to the most popular play vehicles of every child. Besides the classic GoKart models Sport or Classic, the inventors have oriented on tractors or racing cars. The GoKart Track offers you to choose between different tractor brands like New Holland or Deutz. Real offroad quality is proven by the Hot Rod, while the Camaro is well-known for its racing features.

Extend your Dino Cars GoKart with the appropriate accessory to a real small construction vehicle just as your child likes it – from a tipping trailer to the loading shovel or the mini excavator. The little brother or sister can come along comfortably sitting on the additional seat - fun to drive for two!