Sport-Tiedje specialist fitness stores in Chessington
Powerhouse Fitness
296 Willesden Ln
NW2 5BZ London Willesden
370m²

Showroom space
Bulky equipment
Small equipment
Fitness equipment
Pulse monitors, weights, and many more
Show details
Powerhouse Fitness
6 Ace Parade, Hook
KT9 1DR Chessington
140m²

Showroom space
Bulky equipment
Small equipment
Fitness equipment
Pulse monitors, weights, and many more
Show details
Powerhouse Fitness 296 Willesden Ln London Willesden
Powerhouse Fitness
296 Willesden Ln
NW2 5BZ London Willesden
Opening hours
(CEST)
| | |
| --- | --- |
| Monday: | 10:00 - 19:00 o'clock |
| Tuesday: | 10:00 - 19:00 o'clock |
| Wednesday: | 10:00 - 19:00 o'clock |
| Thursday: | 10:00 - 19:00 o'clock |
| Friday: | 10:00 - 19:00 o'clock |
| Saturday: | 09:00 - 17:00 o'clock |
| Sunday: | 11:00 - 16:00 o'clock |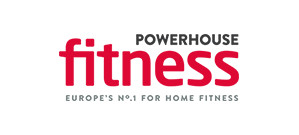 Powerhouse Fitness 6 Ace Parade, Hook Chessington
Powerhouse Fitness
6 Ace Parade, Hook
KT9 1DR Chessington
Opening hours
(CEST)
| | |
| --- | --- |
| Monday: | 09:00 - 17:30 o'clock |
| Tuesday: | 09:00 - 17:30 o'clock |
| Wednesday: | 09:00 - 17:30 o'clock |
| Thursday: | 09:00 - 19:00 o'clock |
| Friday: | 09:00 - 17:30 o'clock |
| Saturday: | 09:00 - 17:30 o'clock |
| Sunday: | 10:00 - 16:00 o'clock |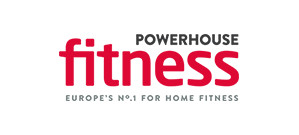 Inside view
Buy fitness equipment & test it on site at Powerhouse Fitness in London
If you would like to buy a piece of fitness equipment in London, Powerhouse Fitness is the place to go. There is a great variety of fitness equipment to try at our showroom - from sling trainers to treadmills. Our expert advisors will be more than happy to show you around and give advice, so that you can buy exactly the type of exercise equipment in Chessington which suits you best. Before you buy fitness equipment in-store, we would also invite you to test equipment on site. Just bring your own sportswear and make yourself familiar with the equipment.
A selected range of fitness equipment
We do not just sell any type of fitness equipment in our stores. We offer a selected and brand-independent range. Our team of product managers and sports and fitness speacialists have selected high-quality fitness equipment for you to buy at our London Chessington store. Only this way we can be sure that you can discover the whole world of fitness in London: high-quality equipment with the best advice at the best price-performance ratio.
Buy sports nutrition and fitness accessories in London
You cannot only buy large pieces of fitness equipment in London. Our specialist fitness store also offers a great variety of accessories for your training. Be it pills and powder for an optimised diet, heart rate monitors for training control or care products which help you increase the lifespan of your equipment - we offer everything.
directions