Sport-Tiedje specialist fitness stores in London
Powerhouse Fitness
296 Willesden Ln
NW2 5BZ London Willesden
370m²

Showroom space
Bulky equipment
Small equipment
Fitness equipment
Pulse monitors, weights, and many more
Show details
Powerhouse Fitness
6 Ace Parade, Hook
KT9 1DR Chessington
140m²

Showroom space
Bulky equipment
Small equipment
Fitness equipment
Pulse monitors, weights, and many more
Show details
Powerhouse Fitness 296 Willesden Ln London Willesden
Powerhouse Fitness
296 Willesden Ln
NW2 5BZ London Willesden
Opening hours
(CEST)
| | |
| --- | --- |
| Monday: | 10:00 - 19:00 o'clock |
| Tuesday: | 10:00 - 19:00 o'clock |
| Wednesday: | 10:00 - 19:00 o'clock |
| Thursday: | 10:00 - 19:00 o'clock |
| Friday: | 10:00 - 19:00 o'clock |
| Saturday: | 09:00 - 17:00 o'clock |
| Sunday: | 11:00 - 16:00 o'clock |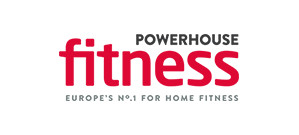 Powerhouse Fitness 6 Ace Parade, Hook London
Powerhouse Fitness
6 Ace Parade, Hook
KT9 1DR Chessington
Opening hours
(CEST)
| | |
| --- | --- |
| Monday: | 09:00 - 17:30 o'clock |
| Tuesday: | 09:00 - 17:30 o'clock |
| Wednesday: | 09:00 - 17:30 o'clock |
| Thursday: | 09:00 - 19:00 o'clock |
| Friday: | 09:00 - 17:30 o'clock |
| Saturday: | 09:00 - 17:30 o'clock |
| Sunday: | 10:00 - 16:00 o'clock |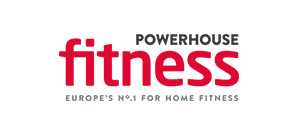 Inside view
Powerhouse Fitness: buy fitness equipment in the heart of London
In the heart of the capital, your sporty heart beats as well - at least inofficially, because you can buy fitness equipment at Powerhouse Fitness in London, be advised regarding the latest fitness trends or how to achieve your fitness goals quicker with the appropriate sports nutrition. The expert team at the Powerhouse Fitness is looking forward to your visit, when you are interested in a fitter, more sporty lifestyle.
Test fitness equipment in London
Buying fitness equipment means to invest in one's own health and future. As you should not invest in something you do not know, you are welcome to test a lot of different fitness equipment at our sports shop in London (Charing Cross). It's the best way to find out with the help of our team on site whether an ergometer or an elliptical cross trainer suits better, whether you are rather a cardio sportsman or prefer muscle building.
Buy fitness accessories and sports nutrition in London
Besides the offer of big cardio equipment like treadmills, we also offer you the most important fitness accessories as well as a particularly large range of sports nutrition. For sure, we have your sports nutrition brand, your preferred flavour or your favorite protein on site. Visit and test us!
directions