Powerhouse Fitness 2 Percy Street Newcastle
Powerhouse Fitness
2 Percy Street
NE1 7RZ Newcastle
Opening hours
(CEST)
| | |
| --- | --- |
| Monday: | 09:00 - 17:30 o'clock |
| Tuesday: | 09:00 - 17:30 o'clock |
| Wednesday: | 09:00 - 17:30 o'clock |
| Thursday: | 09:00 - 19:00 o'clock |
| Friday: | 09:00 - 17:30 o'clock |
| Saturday: | 09:00 - 17:30 o'clock |
| Sunday: | 11:00 - 16:00 o'clock |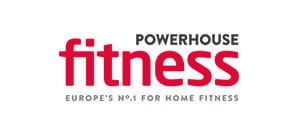 Inside view
Buy fitness equipment in Newcastle – at Europe's No. 1 for home fitness
In Newcastle, we offer you fitness equipment by the most important manufacturers for viewing, testing, and buying. At our showroom, we show you a selection of our large range of fitness and sports equipment of all kinds. We offer you the possibility to test every showroom piece intensively so you do not just buy any fitness equipment but the one which suits you best. Just take some sportswear along and test all machines as you like. At our specialist fitness store, you will find elliptical cross trainers, treadmills, multi-gyms, rowing machines, and ergometers, among other things. Should you start sweating - no problem: We also offer a large range of nutritional supplements, among which electrolyte-drinks for rehydration as well.
Before you buy a fitness equipment in Newcastle, be advised in detail
At the Powerhouse store in Newcastle, our big service team is on hand to offer you advice. We do not only recommend fitness equipment for purchase, but give you advice on many other topics as well. For example, you get purchase recommendations from us for fitness accessories or complementing small equipment. Thus, it might be ideal, i.e., to purchase a back machine additionally to an ergometer in order to keep the whole body in shape. You can also have a look at our shelf with sports nutrition and wet your appetite for an even more effective training.
directions