Sport-Tiedje specialist fitness stores in Wien
Sport-Tiedje GmbH Österreich
Floridsdorfer Hauptstr. 1-7
1210 Wien
500m²

Showroom space
Bulky equipment
Small equipment
Fitness equipment
Pulse monitors, weights, and many more
Show details
Sport-Tiedje GmbH Österreich
Linzer Straße 57
1140 Wien
400m²

Showroom space
Bulky equipment
Small equipment
Fitness equipment
Pulse monitors, weights, and many more
Show details
Sport-Tiedje GmbH Österreich Floridsdorfer Hauptstr. 1-7 Vienna
Sport-Tiedje GmbH Österreich
Floridsdorfer Hauptstr. 1-7
1210 Wien
Opening hours
(CEST)
| | |
| --- | --- |
| Monday: | 10:00 - 19:00 o'clock |
| Tuesday: | 10:00 - 19:00 o'clock |
| Wednesday: | 10:00 - 19:00 o'clock |
| Thursday: | 10:00 - 19:00 o'clock |
| Friday: | 10:00 - 19:00 o'clock |
| Saturday: | 10:00 - 17:00 o'clock |
| Sunday: | closed |
Info: kostenlose Parkmöglichkeit in der Tiefgarage auf der Rückseite des Gebäudes und der Besuchergarage des Florido Towers
Sport-Tiedje GmbH Österreich Linzer Straße 57 Wien
Sport-Tiedje GmbH Österreich
Linzer Straße 57
1140 Wien
Opening hours
(CEST)
| | |
| --- | --- |
| Monday: | 10:00 - 18:30 o'clock |
| Tuesday: | 10:00 - 18:30 o'clock |
| Wednesday: | 10:00 - 18:30 o'clock |
| Thursday: | 10:00 - 18:30 o'clock |
| Friday: | 10:00 - 18:30 o'clock |
| Saturday: | 10:00 - 16:00 o'clock |
| Sunday: | closed |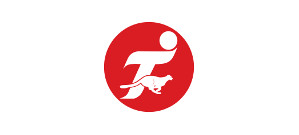 Inside view
https://www.google.com/maps/embed?pb=!4v1544448573231!6m8!1m7!1sCAoSLEFGMVFpcE9lOXBTZmZzc2VTLUoyTkhoMUN6cUUzX1M5YjZPbnh4OGlXYzlr!2m2!1d48.253043898042!2d16.393329515535!3f294.16!4f1.2096793516509194!5f0.7820865974627469
We get Vienna in shape – test and try and buy high-quality fitness equipment on site in Vienna
When you wish to buy fitness equipment in Vienna, the Floridsdorfer Hauptstr. 1-7 is the right address for you. On a space of 500 sqm, you find a big showroom space for home fitness equipment and multi-gyms in Vienna. Besides the classics like elliptical cross trainer, treadmill, and exercsie bike, we also present you fitness equipment for Functional Fitness and strength training, for gymnastics as well as boxing in Vienna. Of course, you are welcome to test and try every fitness equipment extensively on site at our showroom and purchase it in Vienna.
Individual advice to find your appropriate fitness equipment
Our team is happy to advise you in finding the appropriate fitness equipment for you: no matter whether you are interested in a rowing machine of WaterRower or you wish to do an intensive session on an indoor cycle of Taurus. We are happy to give personal and individual advice before you buy a fitness equipment. And even after the purchase of your new fitness equipment at Sport-Tiedje in Vienna, we assist you in all questions about our fitness equipment. And of course, we also support you in assembling your fitness equipment in Vienna and its surroundings.
The whole world of sport in Vienna
You cannot only buy fitness equipment at our store in Vienna, but we also offer you everything around. Our service team is also happy to recommend you the appropriate nutritional supplements for your training target. At our store in Vienna, an iPad is available as well. If you wish to buy a fitness equipment, that can be controlled via Tablet or Smartphone, you can test the Apps and the fitness machine beforehand. Thus, next time, you are interactively prepared for driving around the Donaupark in record time.
Parking facilities
Besides parking spaces in front of our specialist fitness store, there are sufficient parking facilities at the car park at the back of the building.
directions