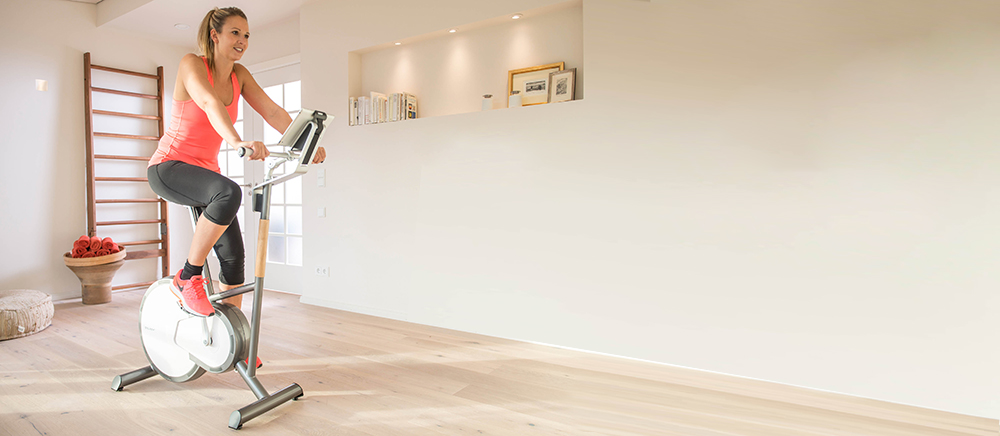 Stil-Fit SFE-012 Exercise Bike
The networked exercise bike
Elegant design meets the highest quality and functionality

The stylish fitness machine for every living environment

Use your tablet as a training computer

Large display and precise training analysis, thanks to the Stil-Fit app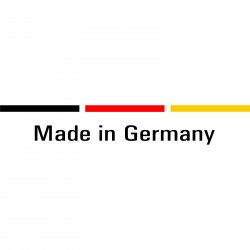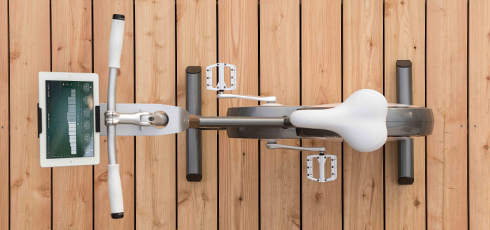 Original bicycle components
Stil-Fit has integrated real road bike components into the design of the SFE 012. This not only ensures a realistic bike feeling during ergometer training, but also offers you the option of adapting elements such as the saddle, pedals, handles and handlebars, according to your preference.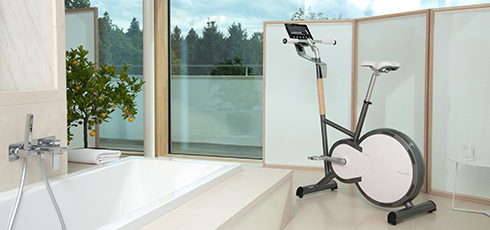 Optimal training ergonomics
You can adjust the handlebars and saddle as you wish. You can adjust the angle of the classic handlebar for an optimal riding experience. Thanks to the quick release on the saddle tube, the saddle can be adjusted in height, incline and distance to the handlebars whenever you like.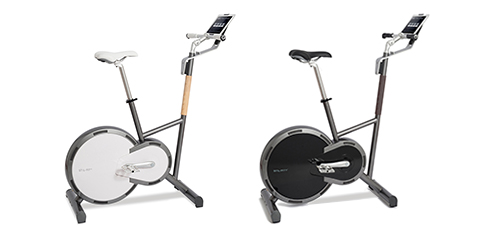 Stylish design – available in black or white
With its unique shape, the SFE-012 is not only an effective fitness device, it is also boasts a timeless design. You can choose the colour to match your decor: Black Edition or White Edition – which is your favourite ergometer?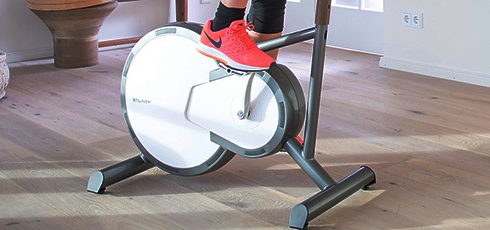 Advanced braking system
The studio-quality electromagnetic induction braking system is extremely quiet and ensures an even, pleasant ride. Equipped with a generator, you make all the electricity you need for ergometer training – no external power supply is required.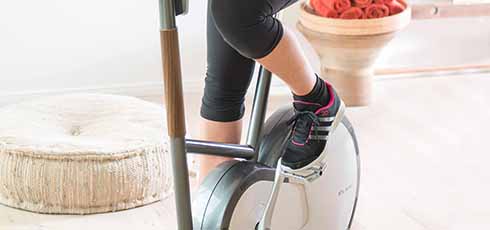 Stable steel frame with real wood panel
Despite its slim frame, the Stil-Fit ergometer offers tremendous stability. With its steel frame and clean workmanship, the SGE-012 is made for intensive training sessions. A real wood panel complements the handlebar's aesthetic.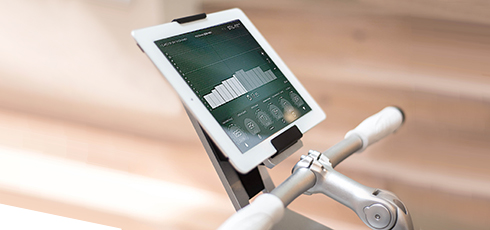 Stil-Fit fitness app for detailed training analysis
With the SFE-012, your tablet and the Stil-Fit app serve as a training computer. The large, clear display allows you to benefit from the wide range of training programmes and a detailed analysis tool. At the same time, you can access all of the tablet's applications.
---
Product details: Stil-Fit exercise bike SFE-012
Design exercise bike with Tablet control — as Black Edition exclusively at Sport-Tiedje.
Design exercise bike with Tablet control and original bicycle components
Suits perfectly in the modern home environment
First-class finish of high-quality components
Eddy-current brake of commercial quality
Generator system: independent of external power sources
Free Fitness App with regular updates:

Unlimited number of user profiles
varied, effective training programmes for every training level
permanent development
manual training control
use of other applications and Apps without interruption of the training

Connection with the home WiFi is possible thanks to an integrated control box
Illustrated iPad is not included in delivery
Technical information:

Braking system: electromagnetic induction brake
Output: 50 - 400 W (

adjustable in increments starting from

5 Watt)

RPM-independent resistance control

Flywheel weight

: 10.5 kg

Length of the pedal arms

: 17 cm

Computer:

Display:

duration,

distance,

watts,

RPM,

calories,

heart rate

Exercise programs in total: 17

Resistance levels

: 32

Features:

Heart rate measurement: + chest strap (sold separately)
Chest strap for telemetric heart rate measurement sold separately

generator powered

Saddle adjustment

:

incline

,

horizontal

,

vertical

Removable saddle

Handlebar adjustment

:

vertical

,

incline

Extras: exchangeable crank arms, drinking bottle holder
---
Description: Stil-Fit exercise bike SFE-012
Simple training control via the Stil-Fit app
The designer ergometer features first-class control functions via your tablet. Download the sophisticated but user-friendly App for free, from Google Play or the Apple App Store. The Stil-Fit app takes on all the functions of a training computer. The device connects to your WiFi network via a control box. This means that your tablet or smartphone also has the advantage of being connected to the network. So you still have access to the internet or your home server during training. The fitness app has another special advantage: if you use other apps, the Stil-Fit training app continues to run in the background — you do not need to interrupt your training.

The programme selection includes various cardio, hill and timed programmes for all performance levels. All of your training data is continuously transferred from the ergometer to your tablet and clearly displayed throughout your endurance training session. You can follow your progress directly via the graphic display. After the workout, you will be presented with your personal evaluation: compare your current training session with previous ones, along with your average performance stats – the motivation will then come naturally.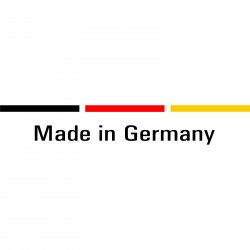 ---
Warranty conditions: Stil-Fit exercise bike SFE-012
The guarantee is valid in terms of the general statutory provisions for the end user.
---
Stil-Fit exercise bike SFE-012 Test & Evaluations
0 of 5 Stars
(0 Customer ratings)
Sport-Tiedje Expert Review
---
---
Write the first rating!
---
Sport-Tiedje puts each fitness equipment through its paces. Then our team of sports scientists, serious athletes, and service technicians of many years of experience evaluate the products of different categories. Compare easily the products using the Sport-Tiedje expert review and find your appropriate equipment.