Taurus 30mm weight plate, Made in Germany
Item number TF-WPP30-0125
Product details: Taurus 30mm weight plate, Made in Germany
Made in Germany! Precision work from one of the leading foundries in Europe
The Taurus Premium weight plate – made for maximum performance
Design and manufacture in Germany : In close consultation between the professionals from Taurus and the casting specialists in the foundry
Good as a matter of tradition : Manufactured in one of the leading steelworks in Europe with over 100 years of experience
Everything under control : The premium weight plate has large grip holes with anti-slip corrugations for easy handling
Highest precision : The maximum deviation from the nominal weight is less than 0.5% - a value 10 times better than with other weight plates. Only professional competition targets attain this level of accuracy.
For effective strength training at home : weight plate with 30.5mm hole
Strong, durable finish : KTL coating (cathodic dip painting) - the coating, which is only a few micrometers thick, is absolutely corrosion-free and is otherwise used, for example, in the production of cars
Fine-tuning until everything is perfect : The final touch is made by hand in order to meet the highest standards and to ensure that EVERY weight plate is perfect and unique.
For a clear conscience : Made in Germany - shorter transport routes, fewer emissions
Quality from the first to the last production step : Only selected raw materials are used in the certified production facilities and every production step is subject to strict quality control.
For honest strength training : The cast steel weight plate feels valuable, powerful and straightforward
The 1.25kg and 2.5kg premium weight plates are supplied in pairs, from 5kg onwards, the weights are available individually
Diameter | Width of the Taurus Premium weight plates:

1.25kg: ⌀ 13.5 | 1.83cm
2.5kg: ⌀ 21 | 1.99cm
5kg: ⌀ 25 | 2.46cm
10kg: ⌀ 32.5 | 2.76cm
15kg: ⌀ 37 | 3.13cm
20kg: ⌀ 41.5 | 3.14cm
25kg: ⌀ 41.5 | 3.8cm
---
Description: Taurus 30mm weight plate, Made in Germany
The Taurus Premium weight plate is manufactured in Germany by one of the leading foundries in Europe. Only certified precision machines are used during production, ensuring that every single premium weight plate really is perfect.
A weight plate "Made in Germany"
The new Taurus Premium weight plates are "Made in Germany" - they are manufactured by ACO Guss at Kaiserlautern. ACO Guss is one of the leading foundries in Europe and can already look back and drew on
100 years of company history, experience and tradition
.
The design of the dumbbells is a close collaboration between the engineers of the foundry in Kaiserslautern as well as Sport-Tiedje management and their design department in Schleswig. The advantages of a weight plate "Made in Germany" are obvious: shorter transport routes - good for the environment and transport costs - better control of the production steps and, finally, a reinforcementof Germany as a production hub.
Highest precision and a rare, long-lasting finish
Accuracy is a priority throughout the production process. Therefore, the deviation between nominal and real weight is minimal; it is so small that the targets could even be used for competitions. In official weight training competitions, of course, only 50mm weight plates are used, but nothing stands in the way of a private
test of strength at the highest level
.
One of the highlights is certainly this final painting. A process called
cathodic dip painting (KTL)
is used here. Here, an electrochemical reaction is stimulated in an immersion bath, by means of which an approx. 15-20 micrometer layer of lacquer is applied. That's only about a third as thick as normal human hair. This painting technique is also used as rust protection in the manufacture of cars. The method is very efficient, i.e. it delivers the best result with little effort, saving on cost and protects the environment.
Combination of human and machine power for the finishing touches
Of course, most production nowadays is automated, with state-of-the-art production facilities being used. Production in certified facilities is continuously controlled and monitored with the latest computer systems.
br /> However, there is one thing that neither machine nor computer can replace: human experience. The ACO foundry has 100 years of experience and tradition and maintains the highest quality standards. And so not only are every work step monitored by vigilant eyes, but at the end of production - during the fine-tuning - you even do it yourself again.
Last but not least: Sustainability
By bringing production back to Germany, the long transport routes from the factories in Asia are no longer needed. This elimination of transport routes - well over 10,000 km - can also be understood as a CO
2
-saving measure. In addition, the ACO Guss production facilities in Kaiserslautern are ISO 50001 certified. The internationally valid standard confirms the company's consistent application of measures to improve energy efficiency.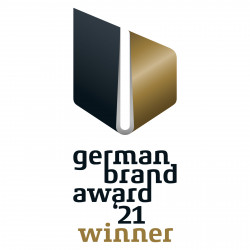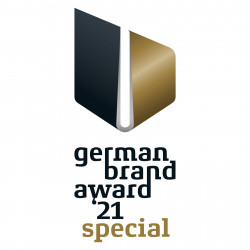 ---
Warranty conditions: Taurus 30mm weight plate, Made in Germany
The guarantee is valid in terms of the general statutory provisions for the end user.
---
Sport-Tiedje puts each fitness equipment through its paces. Then our team of sports scientists, serious athletes, and service technicians of many years of experience evaluate the products of different categories. Compare easily the products using the Sport-Tiedje expert review and find your appropriate equipment.