Product details: Taurus arm punch pad
Thick, punch-absorbing foam
Suitable for punch and kick training of all kinds of martial arts
Three sewed on hand loops for maximum control
Dimensions: 45 cm x 20 cm x 15 cm
Imprint of brand logo "Taurus Boxing"
Material: Bizonyl (special synthetic)
---
Description: Taurus arm punch pad
The Taurus arm punch pad is a high-quality training device for intensive fitness boxing and sparring. The punch pad is ideal for hard punch as well as kick training thanks to its dimensions.

The surface of the Taurus arm-punch pad is made of durable special synthetic leather, the padding is made of thick, punch-absorbing foam so that an intensive workout is possible without any problems. The Taurus arm punch pad (Makiwara) has three hold straps for a good control.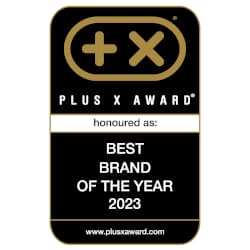 ---
Warranty conditions: Taurus arm punch pad
The guarantee is valid in terms of the general statutory provisions for the end user.
---
Taurus arm punch pad Test & Evaluations
0 of 5 Stars
(0 Customer ratings)
---
---
Write the first rating!
---
Taurus arm punch pad Accessories

---
Sport-Tiedje puts each fitness equipment through its paces. Then our team of sports scientists, serious athletes, and service technicians of many years of experience evaluate the products of different categories. Compare easily the products using the Sport-Tiedje expert review and find your appropriate equipment.