Taurus Cable Pull Module FCM
Sport-Tiedje Expert Review
Product details: Taurus Cable Pull Module FCM
Multi functional multi-gym with two height adjustable cable pulls, a low cable pull, core trainer, chin-up module, and smart accessory
Many exercising possibilities for all muscle groups, among other: flying, lateral pull, rowing, biceps curls, chin-ups, chest press, abductors and adductors, and many more
Lateral cable pulls: height adjustable and pivotable
Incl. weight racks for bench press or squats with barbell bar (separately available)
Extremely hard-wearing frame design and large foot (base)
Suitable for 30mm & 50mm weight plates (with an adapter)
Transmission ratio of the individual cable pulls 1 : 2 | Deep rowing stroke: 1:1
Maximum load:

Pull-up bar: 150 kg
Cable system: 100 kg
Barbell supports: 150 kg

Dimensions set-up - Taurus Cable Pull Module FCM: (L) 153 cm x (W) 164 cm x (H) 212 cm

A variety of possible exercises for: Shoulders, Chest, Back, Legs, Abdominals, Arms
---
Description: Taurus Cable Pull Module FCM
Double cable pull module for strength and mobility training
The Taurus Cable Pull Module FCM combines strength and mobility training. Both cable pulls on the sides can be adjusted individually in height and offer an unbelievably big variety of exercises. The cable pulls can be used simultaneously or separately - depending upon the exercise. The resistance is generated by the weight plates. You can load the holders with weights as required and adapt the weight to the exercise and your training level.
Cable pull module with smart details for more success
The Taurus Cable Pull Module FCM is supplied with practical accessories and very good equipment. The delivery includes for instance two classic strength handles for training with the cable pulls. Furthermore, the racks for a barbell bar are included in delivery. These can be individually positioned in height. In combination with a weight bench, you can also do bench press with the Taurus Cable Pull Module FCM.

For the lower cable pull, a short bar is provided. In a sitting position you can train rowing and your back; in the standing position you can train your biceps or shoulders. Furthermore, the Taurus Cable Pull Module FCM is equipped with a chin-up bar with four grip possibilities.

On the side, a pivoted holder for barbell bars is mounted. This core trainer allows functional exercises such as T-Bar rowing. At the back there are holders for weight plates; when these are loaded, the module becomes even more stable. This is especially practical when you want to mount a sling trainer on the Taurus Cable Pull Module FCM or if you want to store the weights clearly and properly after the training.
Sturdy design for unmatched stability
The frame of the cable module is made of extremely hard-wearing, steel tubes. The frame is either coated with black powder coating or chrome coating - and is thus well protected from scratches or corrosion. Due to a wide base, the Taurus Cable Pull Module FCM can be individually placed in a room. It can also be placed in a corner, since all exercises are done to the front.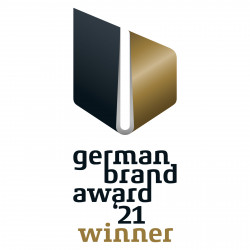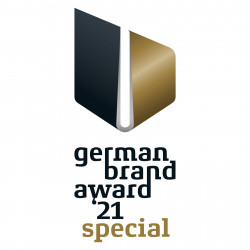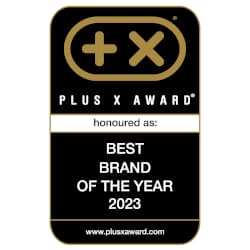 ---
Warranty conditions: Taurus Cable Pull Module FCM
For further information on the warranty, please refer to the manufacturer's terms of warranty. The manufacturer's warranty is an extra service and does not affect your statutory rights.
| Manufacturer's warranty | Full warranty |
| --- | --- |
| Home use | 24 months |
---
Taurus Cable Pull Module FCM Test & Evaluations
5 of 5 Stars
(5 Customer ratings)
Sport-Tiedje Expert Review
---
---
---
Taurus Cable Pull Module FCM Accessories
---
Bestsellers of the last 30 days from the category Multi-gym
---
Sport-Tiedje puts each fitness equipment through its paces. Then our team of sports scientists, serious athletes, and service technicians of many years of experience evaluate the products of different categories. Compare easily the products using the Sport-Tiedje expert review and find your appropriate equipment.