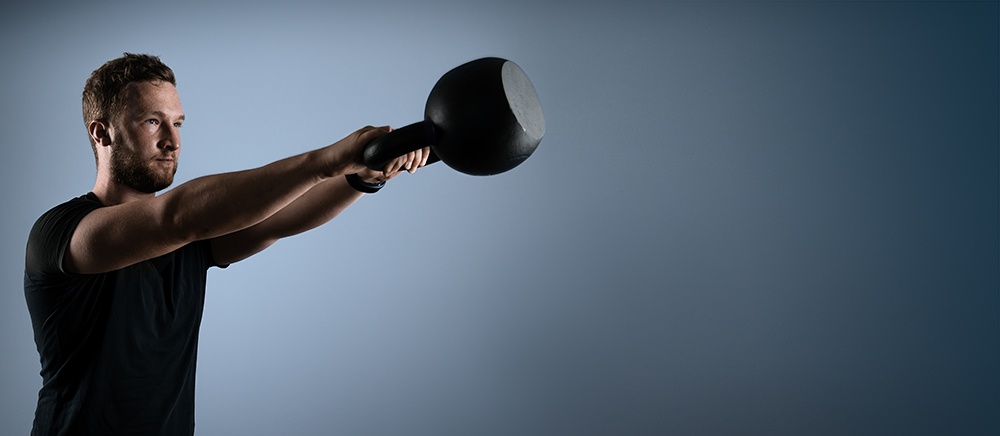 Taurus Studio Kettlebell Pro
Kettlebell for Professional Strength Training
Studio-quality kettlebell,

Top Workmanship

For strength athletes of all levels

Available in several weight categories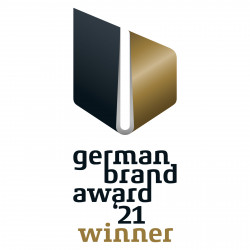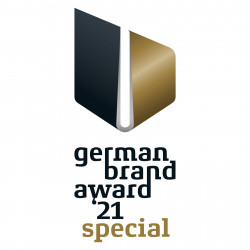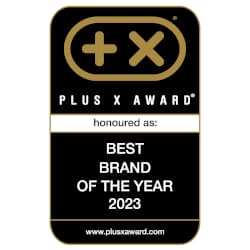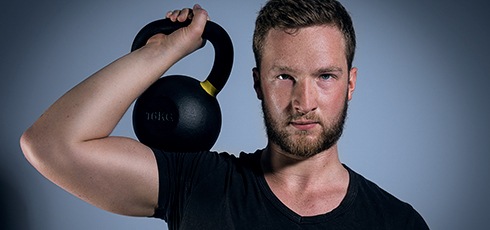 Cast from a single mould
The Taurus Studio Kettlebell Pro is a real asset for your home or fitness studio. The compact kettlebell is made of one piece and carefully smoothed over – an excellent quality kettlebell from Taurus.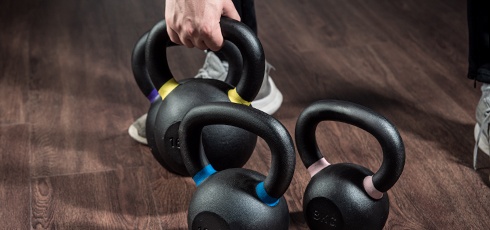 Pleasant to hold
The Taurus Studio Kettlebell Pro has a fine-pored surface that lets it sit securely in your hand. For swing exercises in particular, having a good grip is a prerequisite for safe training – you can concentrate fully on the exercise.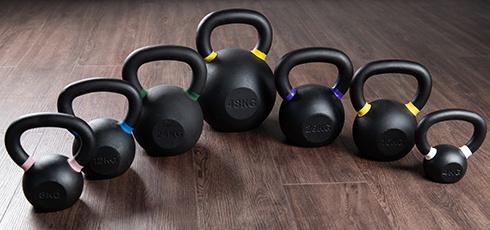 Minimalist design
Do you prefer your training room to have simple rather than colourful furnishings? The Taurus Studio Kettlebell Pro comes in an elegant, matt black version with weight stamping on the front. Each kettlebell also features subtle colour coding.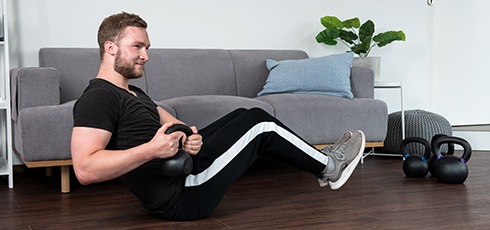 Great variety of exercises
With the Taurus Studio Kettlebell Pro, you can train several different fitness components at once. You can do swing exercises as well as classic lifting exercises with the kettlebell. In doing so, you improve your body's overall stability.
---
Product details: Taurus commercial Kettlebell Pro
Russian Kettlebell made of cast: available from 4 to 48 kg
Russian Kettlebell: Fine-pored surface for a better grip
Made of one cast - extremely break-proof
High density: less space and longer durability
Neatly polished: no edges of burr
Flattened bottom for putting down
Precious, matt black version with touch of colour
Dimensions of the Taurus commercial Kettlebell Pro:



| | | |
| --- | --- | --- |
| weight | ball diameter / height | grip diameter |
| 4 kg | 90 mm / 165 mm | 26 mm |
| 6 kg | 105 mm / 182 mm | 31 mm |
| 8 kg | 130 mm / 200 mm | 30 mm |
| 12 kg | 150 mm / 225 mm | 31 mm |
| 16 kg | 165 mm / 240 mm | 33 mm |
| 20 kg | 180 mm / 245 mm | 38 mm |
| 24 kg | 190 mm / 260 mm | 38 mm |
| 28 kg | 200 mm / 275 mm | 38 mm |
| 32 kg | 210 mm / 285 mm | 38 mm |
| 36 kg | 280 mm / 295 mm | 38 mm |
| 40 kg | 230 mm / 305 mm | 38 mm |
| 44 kg | 235 mm / 315 mm | 38 mm |
| 48 kg | 240 mm / 325 mm | 38 mm |

Material: Cast iron with a rouch surface for better grip and a cooler look
Quality comes at a fair price. Read more about the Sport-Tiedje quality assurance here.
---
Description: Taurus commercial Kettlebell Pro
Taurus Studio Kettlebell Pro: high-quality one-piece Russian kettlebell
The Taurus Studio Kettlebell Pro demonstrates real studio qualities with its first-class workmanship. The cast-iron kettlebell is ideal for your strength training corner at home as well as for professional use in the studio.

The surface of the Kettlebell features very fine pores. Not only does this give you a better grip as you do the exercises, it also prevents unpleasant chafing on the palms of your hands. The handle is wide enough to allow you to grip the kettlebell with both hands – perfect for exercises like the classic "kettlebell swing". The Russian kettlebell also has a very high density. This compact shape makes the kettlebell more comfortable to handle while you train, as well as making it more difficult to break. The Studio Kettlebell is made from one piece and is finished with care: there are no annoying burr edges.

The Taurus Studio Kettlebell Pro also looks great in your training room. The matt black finish gives it an elegant look. The weight is stamped in large print on the front.
For Beginners and Professionals
The Taurus Studio Kettlebell Pro is available in 14 different weight categories between 4 and 48 kg. This makes them an effective functional training tool for both beginners and weight-training professionals. With gradations of 2 kg in the lower weight categories and 4 kg in the higher weights, you can gradually increase your strength training. Put your set together individually or benefit from our affordable set offers for
4-20 kg
and 4-40 kg .
Great Kettlebell Training Offer
Several fitness components are combined in the kettlebell workout. In addition to classic weight exercises, the Taurus Studio Kettlebell Pro allows you to perform lots of different swing exercises with one or both arms. The training effect: due to the dynamic movement and higher weight load, you can train several muscle groups throughout the body. At the same time, you improve your overall body stability. As such, training with the kettlebell promotes strength, endurance and muscle interaction; it strengthens the cardiovascular system and improves mobility, speed and coordination skills, making it a highly effective piece of functional strength-training equipment.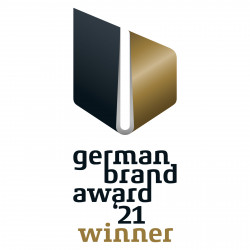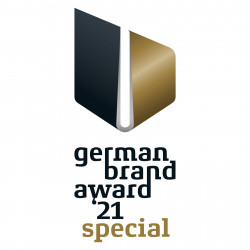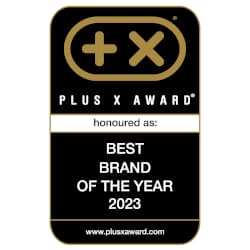 ---
Warranty conditions: Taurus commercial Kettlebell Pro
For further information on the warranty, please refer to the manufacturer's terms of warranty. The manufacturer's warranty is an extra service and does not affect your statutory rights.
| Manufacturer's warranty | Full warranty |
| --- | --- |
| Home use | 36 months |
| Semiprofessional use | 24 months |
| Professional use | 12 months |
---
Taurus commercial Kettlebell Pro Test & Evaluations
5 of 5 Stars
(4 Customer ratings)
---
---
---
Taurus commercial Kettlebell Pro Accessories

---
Sport-Tiedje puts each fitness equipment through its paces. Then our team of sports scientists, serious athletes, and service technicians of many years of experience evaluate the products of different categories. Compare easily the products using the Sport-Tiedje expert review and find your appropriate equipment.