Taurus Design Line Weight Bench
Sport-Tiedje Expert Review
Delivery by freight carrier
Product details: Taurus Design Line Weight Bench
Exceptionally sleek design
Max. weight: 400kg
Brilliant simple folding mechanism
Very high production quality
Very easy assembly: only two steps and the weight bench is ready to use
Formed backrest for a full range of motion
Adjustment settings:

Seat: 3-positions
Backrest: 7-positions (approx. 90° to 180°)

Double-stitched upholstery
Castors and handle for easy transportation
Sehr schöne Lackierung: sieht gut aus und ist absolut korrsionsbeständig
Dimensions set-up - Taurus Design Line Weight Bench: (L) 137 cm x (W) 62 cm x (H) 48 cm

---
Description: Taurus Design Line Weight Bench
Die Taurus Design Line Hantelbank sticht in vielen Bereichen aus der Masse hervor. Dass sie gut aussieht, sieht man auf den ersten Blick. Daneben glänzt Sie in Sachen Stbilität (Maximallast: 400 kg) und beim raffinierten Verstellmechanismus, der es erlaubt, die Lehne mit nur einer Hand schnell und sicher zu verstellen.
Ausgezeichnet: eine Hantelbank gewinnt beim German Innovation Award
Eigentlich gibt es bei einer Hantelbank nicht mehr viel neu zu erfinden, bei der
Taurus Design Line Weight Bench
ist es jedoch geglückt. Der
ausgeklügelte Verstellmechanismus
ist so gestaltet, dass die Verstellung der Rückenlehne ganz schnell, ganz einfach und ganz sicher mit nur einer Hand vorgenommen werden kann. Das ist bei einem Workout mit vielen Übungswechseln ein absolutes Komfortmerkmal: Ohne Fummeln und ohne Hakeleien kann die Hantelbank für die nächste Übung eingestellt werden. Das spart Zeit und Nerven. Beim German Innovation Award war man davon so beeindruckt, dass man das Siegel "Special" verliehen hat.
Komfort bei der Schwerstarbeit
Mit einer Maximalbelastung von 400 kg eignet sich die Design Line Hantelbank auch für richtig schwere Trainingseinheiten. Die Rückenpolster ist etwas tailliert, das ist zum einen angenehmer und bietet zum anderen einen höheren Bewegungsspielraum (range of motion). So können Sie beim Bankdrücken die Langhantelstange noch ein wenig weiter absenken und so alles aus dem Training herausholen. Die Polsterung hat eine sehr angenehme Festigkeit, die Komfort bietet und eine hohe Lebensdauer hat.
Übrigens: Komfort bietet die Hantelbank auch schon vor der Nutzung. Die Bank ist nämlich größtenteils vormontiert. Lediglich die Standfüße und Polster müssen angeschraubt werden. Das ist eine Sache von wenigen Minuten und Sie können direkt mit dem Training loslegen. Nach dem Training oder beim Übungswechsel lässt sich die Hantelbank auch verschieben. Dank Transportrollen und Hebegriff kein Problem.
Höchste Standards bei Material und Verarbeitung
Damit die Taurus Design Line Hantelbank auf ganzer Linie überzeugen kann, wird Sie nur mit den besten Rohmaterialien gefertigt. Hochwertiger Stahl und hochwertige Lacke sorgen für eine hohe Lebensdauer und bedingungslose Stabilität. Bei der Verarbeitung wird darauf geachtet, dass zum Beispiel alle Nähte doppelt vernäht sind, dass der verstellbar Mechanismus nicht klemmt und dass grundsätzlich alle Komponenten perfekt aufeinander abgestimmt sind. Das wird auch von einem Quality-Control-Team vor Ort regelmäßig überprüft.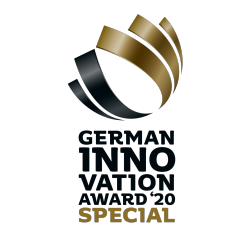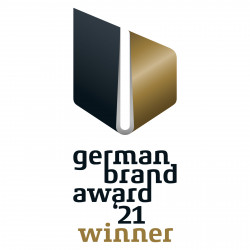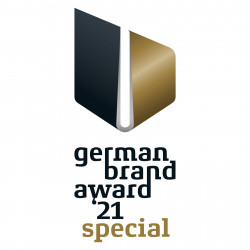 ---
Warranty conditions: Taurus Design Line Weight Bench
For further information on the warranty, please refer to the manufacturer's terms of warranty. The manufacturer's warranty is an extra service and does not affect your statutory rights.
| Manufacturer's warranty | Full warranty |
| --- | --- |
| Home use | 2 years |
---
Taurus Design Line Weight Bench Test & Evaluations
Write a product rating now and win a gift coupon of 500 € or the refund of the paid purchase price. The choice is yours!
---
Taurus Design Line Weight Bench Accessories
Starting from £49.90

Starting from £44.90
---
Bestsellers of the last 30 days from the category Weight bench
---
Sport-Tiedje puts each fitness equipment through its paces. Then our team of sports scientists, serious athletes, and service technicians of many years of experience evaluate the products of different categories. Compare easily the products using the Sport-Tiedje expert review and find your appropriate equipment.