Taurus elliptical cross trainer X10.5 Pro Smart
Item number TF-X10.5-SMART
Sport-Tiedje Expert Review
Delivery by freight carrier
Product details: Taurus elliptical cross trainer X10.5 Pro Smart
Extremely sturdy elliptical cross trainer: for gym use and intensive home workouts
Many setting possibilities via touchscreen display
Fantastic transmission ratio and big balance mass
Generator drive: energy-saving and can be placed everywhere
Long durability even for frequent, intensive use
Drive and resistance system — Taurus elliptical cross trainer X10.5 Pro Smart:

resistance system: very silent, self-sufficient generator brake
Poly-V drive: silent and smooth motion
flywheel: 10 kg (total balance mass is bigger)
wattage from 45 to 300 Watt for 60 RPM
excellent transmission ratio: 1:15.2
speed independent workout

Technical features and equipment — commercial elliptical cross trainer 10.5 Pro:

stride length/width: 58.4/12.5 cm
connecting parts are of double ball-bearing
big treads (40 x 18 cm): shock-absorbed and nonslip
2 handles with pulse sensors and 2 flexible Dual-Action pendulum arms offer many grip positions
workout motion forwards and backwards
upright post made of hard-wearing aluminium
pedal tracks and frame made of sturdy steel
bottle holder
transport wheels
height compensation and large feet for optimal stability

Internet access via WiFi
Max. user-weight: 181 kg
Dimensions set-up - Taurus elliptical cross trainer X10.5 Pro Smart: (L) 230 cm x (W) 68 cm x (H) 160 cm

Technical information:

Braking system: electromagnetic induction brake
Output: 45 - 300 W (

Adjustable in increments starting from

5 Watt)

RPM-independent resistance control

Balance mass according to the manufacturer: 35 kg
Stride length: 58.4 cm
Stride height: 18 cm
Stride width: 12.5 cm
Ball-bearing mounted joints

Computer:

Resistance levels

: 16
Display:

duration,

distance,

speed,

watts,

RPM

,

calories,

heart rate

Exercise programmes in total: 17

, of which

custom: 1,

heart rate controlled: 4

User memory: 1

Features:

heart rate measurement:

hand pulse sensors

+ chest strap (sold separately)

Chest strap for telemetric heart rate measurement sold separately

generator powered

Extras: transport wheels, drinking bottle holder

An elliptical cross trainer with a joint-gentle, elliptical movement (Elliptical)
---
Description: Taurus elliptical cross trainer X10.5 Pro Smart
Taurus elliptical cross trainer X10.5 Pro Smart: Success is not secret knowledge
The professional Taurus elliptical cross trainer X10.5 Pro Smart features many little and big details. At first, the unique Taurus Smart console - it's nothing else than a tablet, which makes the control of the fitness equipment and browsing possible. The movement quality of the elliptical cross trainer is unmatched in this price category. Furthermore, the Taurus elliptical cross trainer X10.5 Pro Smart is extremely stable - that's proven by a maximum user weight of 181 kg and a 12 months warranty for the commercial use at a gym. Those who use it solely at home get even a 36 months full warranty.
Taurus elliptical cross trainer X10.5 Pro with Smart console
The console of the X10.5 Smart is nothing else than an integrated tablet. Here, the training software is installed. The console is easily operated via the touch screen and is equipped with three plugs: an audio input, an earphone jack as well as a USB interface for uploading other mobile devices or for playing films on the tablet.
Console with ambitious and diversified training programmes
An easy to use and smart software is installed on the tablet. Of course, it includes a quick start programme for all those, who cannot wait to start the training. Furthermore, many pre-defined programmes are available, which make a lot of fun. It includes classics like a watt programme for a precise performance control or pulse programmes, when you want to lose weight very effectively.

In addition, the Taurus elliptical cross trainer X10.5 Pro Smart provides you a selection, where you want to run. There are three video programmes, by which you can run real tracks, i.e. at the beach, across the forest or the Australian outback. Thanks to a cup holder, you always have your water at hand. Moreover, four stadium runs with different distatnces are available - here you can measure your older best times again and again, for instance. Doing one of the four hill run programmes, you can choose different distances, the resistance is continuously adjusted to the incline of the track. Your thighgs might start to burn - but that's real and pure training.
Chat with your friends while exercising
Besides the great training programmes, the tablet also offers entertainment: Listen to your favourite opera or the hottest rapper, watch your favourite series or watch video recordings of the last lecture of economics while exercising. The training time passes much quicker with such an entertainment - maybe you will even do an extra lap.

Furthermore, there is a small symbol bar above the training display. It offers you a quick access to different functions or social media, i.e., the Internet browser, Facebook, YouTube or Twitter. Have you just done a best time on 10 km? While doing your cool down, you can share it with your friends, for instance, with a tweet - of course, you can also just enjoy the pure luxury and do your training.
Professional elliptical cross trainer with excellent movement quality
The Taurus elliptical cross trainer X10.5 Pro Smart is equipped with an excellent movement quality - the movement is elliptic and smooth. The resistance is absolutely smooth at every point of the movement and hence very comfortable and joint-gentle. The incline of the padded treads is low, that feels really good.

The stride length of 58 cm is big - a big stride length is much more comfortable. The low space of the pedals ensures a more natural movement. Just mind how far away your feet are from one another, when you walk. It's not that wide.

The resistance of the Taurus elliptical cross trainer X10.5 Pro Smart is generated by an induction brake. In contrast to common electronic magnetic brakes, induction brakes are much more precise. The resistance is more precisely set and more precisely calculated. In addition, the resistance change is smoother, it increases or lowers linearly and not in big jumps - this protects the joints.
Stability even for the commercial gym
The Taurus elliptical cross trainer X10.5 Pro Smart provides an excellent stability. Often, a maximum user weight of 181 kg isn't even offerd by commercial equipment. The whole inner workings is carefully covered - neither sweat nor dust get in to the sensitive mechanics and electronics. The Taurus elliptical cross trainer X10.5 Pro Smart has such a high loadability that the manufacturer gives it s commercial warranty. That's the safest sign for a long durability. Furthermore, the commercial elliptical cross trainer is equipped with a generator brake system. That means: It generates power on its own. It has two advantages: You can place it everywhere in the room without any extension cable and it saves power, of course - good for your wallet and the environment.

In addition: The Taurus elliptical cross trainer X10.5 Pro Smart looks really great!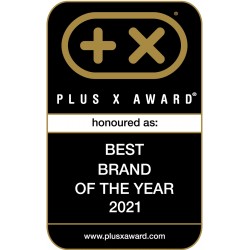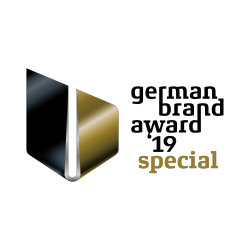 ---
Warranty conditions: Taurus elliptical cross trainer X10.5 Pro Smart
For further information on the warranty, please refer to the manufacturer's terms of warranty. The manufacturer's warranty is an extra service and does not affect your statutory rights.
| Manufacturer's warranty | Motor | Frame | Full warranty |
| --- | --- | --- | --- |
| Home use | 10 years | 30 years | 3 years |
| Semiprofessional use | - | - | 2 years |
| Professional use | - | - | 12 months |
---
Taurus elliptical cross trainer X10.5 Pro Smart Test & Evaluations
Write a product rating now and win a gift coupon of 500 € or the refund of the paid purchase price. The choice is yours!
---
Sport-Tiedje puts each fitness equipment through its paces. Then our team of sports scientists, serious athletes, and service technicians of many years of experience evaluate the products of different categories. Compare easily the products using the Sport-Tiedje expert review and find your appropriate equipment.