Taurus indoor cycle IC70 Pro
Sport-Tiedje Expert Review
Delivery by freight carrier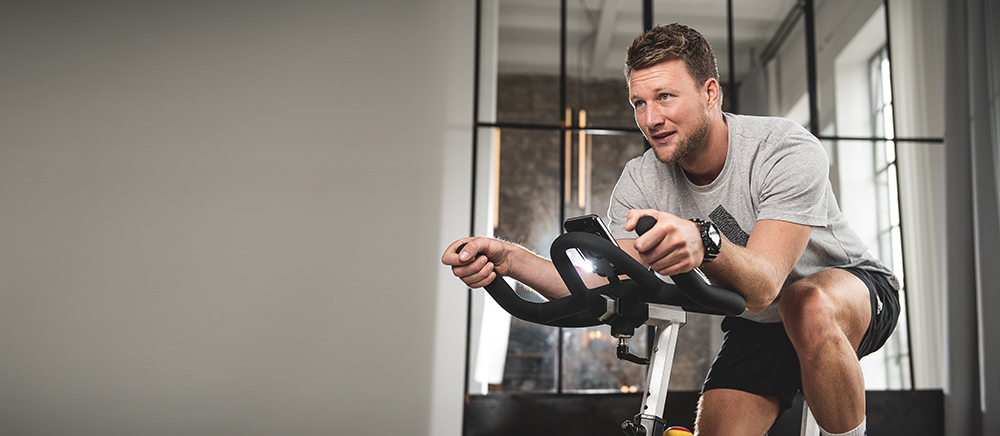 Taurus IC70 Pro Indoor Cycle
Die perfekte Einstellung

Stellen Sie Sattel und Lenker in der Horizontalen und Vertikalen ein

Professionelles Training

Dank Kombipedalen zwischen Körbchen und SPD-Pedale wählen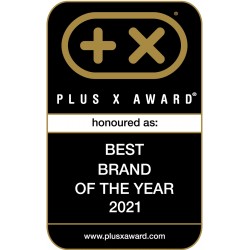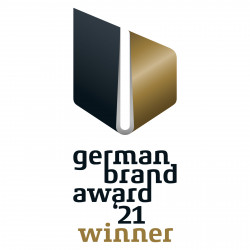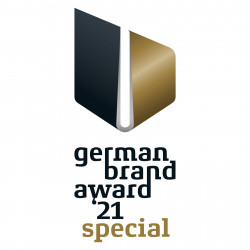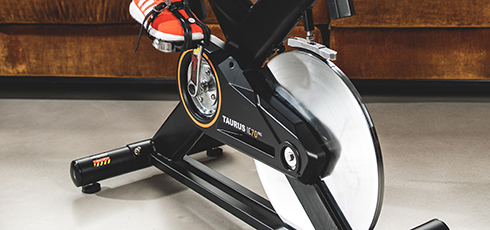 Taurus indoor cycle IC70 Pro: ausgelegt auf intensives Training
Das Taurus indoor cycle IC70 Pro begeistert durch seine bedingungslose Stabilität und ist damit wie geschaffen für den intensiven Einsatz. Was heißt das im Detail? Der Rahmen ist besonders stabil und steif, so ist sichergestellt, dass Ihre Trainingsenergie dorthin geht, wo sie hin soll: in die Pedale! Apropos Pedale: Die Pedalarme sind besonders massiv und bieten selbst beim Widerstandsmaximum 100 % Sicherheit und Kraftübertragung!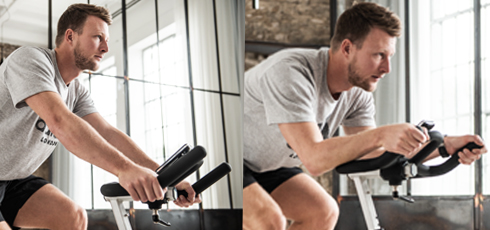 Ein Fitnessgerät, das sich an Sie anpasst!
Das Taurus indoor cycle IC70 Pro verfügt über einen horizontal und vertikal verstellbaren Multipositionslenker.In Kombination mit dem horizonal, vertikal und in der Neigung verstellbaren Sattel können Sie Ihre Sitzhaltung so wählen, wie Sie es möchten. Wenn Sie lange Ausdauereinheiten planen, möchten Sie vielleicht etwas aufrechter sitzen, im Sprint aber sportlich nach vorne gebeugt. All diese Möglichkeiten bietet dieses Indoor Bike. Sollten Sie mit mehreren Personen im Wechsel auf dem IC70 Pro trainieren, hilft Ihnen dabei eine Skala an Sattel und Lenker, um wieder Ihre Einstellungen auszuwählen. Die enorme Verstellbarkeit der Sattel- und Lenkerstangen ermöglicht es auch größeren Menschen, mit dem Indoor Cycle zu trainieren.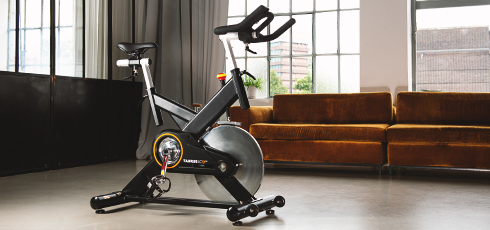 Das Taurus Indoor Bike bietet eine sehr gute Ausstattung
Indoorcycling ist schweißtreibend! Und das ist auch gut so, ist es doch das beste Zeichen dafür, wie effektiv Indoorcycling ist! Damit Sie bei längeren Einheiten nicht zu viel Flüssigkeit verlieren, verfügt das Taurus indoor cycle IC70 Pro über eine Trinkflaschenhalterung, in der Sie eine Abkühlung griffbereit lagern können. Mit den Transportrollen verschieben Sie das Indoor Bike von Taurus bei Bedarf einfach, sodass auch ein Ortswechsel kein Problem ist.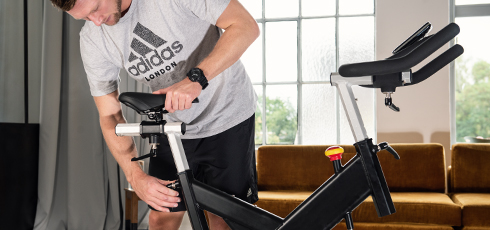 Auswechselbar, nicht verwechselbar
Sie können das IC70 Pro sogar noch zusätzlich personalisieren. Der Sattel sitzt auf einer Standard-Fahrradsattelaufnahme. Tauschen Sie ihn einfach gegen Ihren Fahrradsattel aus, wenn Sie möchten.

Allen in allem ist das Taurus indoor cycle IC70 Pro ein hervorragendes Trainingsgerät – einfach in der Bedienung, unverwechselbar in Design und Stabilität und mit einer sehr guten Anpassbarkeit an alle Trainierenden.
---
Product details: Taurus indoor cycle IC70 Pro
Built for every type of workout:: The construction is extremly sturdy and guarantees a perfect perfomance at every level of intensity.
Runs very smoothly: With a 20kg flywheel mass and an optimal power transmission via belt drive, this indoor bike has a very smooth and comfortable run.
Stay informed: This Indoor Cycle is equipped with a training computer. It shows you how long and far you have been driving and gives you updated about calorie consumption and your current heart rate.
It's you who counts: If you would rather use your own saddle or pedals, no problem: Both can be changed easily.
Individually: The seat can be adjusted horizontally, vertically and in its angle. The handlebar can be adjusted in height and in its distance to the saddle.
Up to the hills! The IC70 Pro is equipped with a classic friction brake using durable leather. You can adjust the resistance steplessly – beginning at very easy up to nearly impossible.
Economical: After a short period of time the console turns off to save energy.
Professional: The IC70 Pro is equipped with compi pedals – one side has a basket, the other one a professional SPD-system.
Display runs on CR2032 batteries (one is included)
Suitable for heights between 160 and 200 cm
Q factor: 195 mm
Max. user-weight: 130 kg
Dimensions set-up - Taurus indoor cycle IC70 Pro: (L) 124 cm x (W) 53 cm x (H) 123 cm

Technical information:

Braking system: friction brake

Flywheel mass

: 20 kg

Saddle distance

: 64 - 82 cm

Computer:

Display:

duration,

distance,

speed,

calories,

heart rate

Display of exercise profiles via LCD

Features:

heart rate measurement: + chest strap (sold separately)
Chest strap for telemetric heart rate measurement sold separately

battery powered

Saddle adjustment

:

incline

,

horizontal

,

vertical

Removable saddle

Handlebar adjustment

:

vertical

,

horizontal

,

Extras

:

transport wheels

,

Exchangeable crank arms

,

drinking bottle holder
---
Description: Taurus indoor cycle IC70 Pro
Stabil und platzsparend
Das IC70 Pro ist besonders stabil und hat dabei ein geringes Stellmaß von 124 cm Länge. Die hohe Stabilität spiegelt sich auch in dem maximalen Benutzergewicht wider. Das Gerät kann mit einem Gewicht von 130 kg belastet werden und steht dabei stets stabil und sicher. Außerdem hat das Bike eine hohe Schwungmasse von 20 kg. Das sorgt für einen optimalen Rundlauf zu jeder Zeit.

Dank Lederbremse ist das Indoor Bike außerdem besonders vielseitig in der Widerstandseinstellung und sehr leise beim Training So können Sie zum Beispiel einfach mit einem ganz geringen Widerstand fahren oder auch mit maximalem Gegendruck in die Pedalen treten.
Übersichtliche Darstellung
Auf dem LCD Display können Sie jederzeit die Zeit, Strecke, Geschwindigkeit, Kalorien und den Trainingspuls sehen und haben somit einen perfekten Überblick aller Trainingsdaten.

Dank der diversen Einstellungsmöglichkeiten von Sattel und Lenker können sowohl große als auch kleinere Menschen das Bike nutzen. Wenn Sie eine Körpergröße zwischen 160 und 200 cm haben, ist das IC70 Pro optimal für Sie geeignet.

Mit einem Q-Faktor von 195 mm ist der Pedalabstand besonders angenehm und das Fahren fühlt sich sehr natürlich an.

Als praktisches Extra verfügt das Indoor Bike über Batteriebetrieb. So läuft das Bike netzunabhängig und kann überall im Raum platziert und genutzt werden.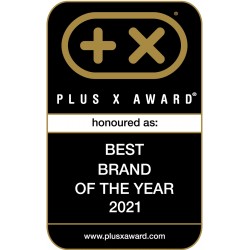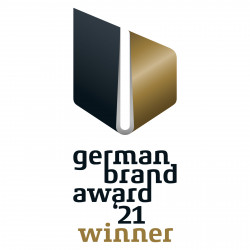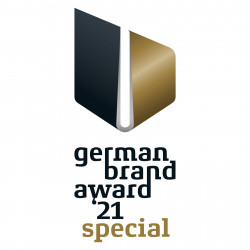 ---
Warranty conditions: Taurus indoor cycle IC70 Pro
For further information on the warranty, please refer to the manufacturer's terms of warranty. The manufacturer's warranty is an extra service and does not affect your statutory rights.
| Manufacturer's warranty | Full warranty |
| --- | --- |
| Home use | 2 years |
| Semiprofessional use | 12 months |
| Professional use | 6 months |
---
Taurus indoor cycle IC70 Pro Test & Evaluations
Write a product rating now and win a gift coupon of 500 € or the refund of the paid purchase price. The choice is yours!
---
Taurus indoor cycle IC70 Pro Accessories
---
Bestsellers of the last 30 days from the category Indoor Cycle
---
Sport-Tiedje puts each fitness equipment through its paces. Then our team of sports scientists, serious athletes, and service technicians of many years of experience evaluate the products of different categories. Compare easily the products using the Sport-Tiedje expert review and find your appropriate equipment.