Taurus Power Cage Set
Sport-Tiedje Expert Review
Product details: Taurus Power Cage Set
Taurus Power Cage Set: Save 30 % compared to the recommended retail price of single products!
Set offer with Power Cage, cable pull, dip module, and an additional pair of weight racks
Racks adjustable in 18 levels from 31 to 173 cm
Maximum capacity:

Chin-up bar: 120 kg
Racks: 200 kg
Cable pull: 100 kg

Racks with thick rubber coating: reduces the noise and protects the weights
Height of the additional hooks and the dip module is individually adjustable
Cable pull module with high and low cable pull
With a suspension with carabiner hook other handles can be used
Cable pull can take weight plates of 30 mm and of 50 mm
Long lat pull bar and short rowing handle are included in delivery
60 mm wide square frame
Transmission ratio:

Lat pull 1:1
Deep cable pull 1:2

Dimensions set-up - Taurus Power Cage Set: (L) 146 cm x (W) 119 cm x (H) 217 cm

---
Description: Taurus Power Cage Set
Here you get the complete set: The Taurus Power Cage Set includes the Taurus Power Cage Premium, a cable pull, a dip module, and a pair of additional weight racks.
Train more and save more!
By using the Taurus Power Cage Set, you do not only have the option of doing all barbell exercises safer and more effective but you also get even more exercising possibilities, mainly for arms and back, thanks to the accessories of the set. Besides the Power Cage, this set also includes two wide weight racks, all in all four short hooks, a cable pull module with two pulleys, a pair of dip bars, a chin-up module, a lat pull bar, and a short rowing bar.

The hooks can easily be adjusted individually in 18 height levels or be used together. The hooks have a thick rubber coating which protects the weights and makes the training more silent.

The dip module is mounted on the wide weight rack and can be adjusted in height. You can train your tricpes with dips by using this module, the back with horizontal rowing or your abdominal muscles with leg lifting. The cable pull can be loaded up to 100 kg. Here, you should use the weight plates. Thanks to an adapter, the cable pull can be loaded with 30 mm or 50 mm weight plates.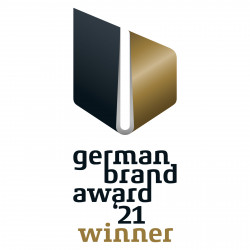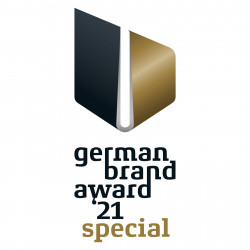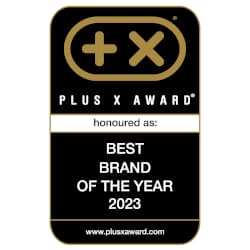 ---
Warranty conditions: Taurus Power Cage Set
For further information on the warranty, please refer to the manufacturer's terms of warranty. The manufacturer's warranty is an extra service and does not affect your statutory rights.
| Manufacturer's warranty | Full warranty |
| --- | --- |
| Home use | 24 months |
| Semiprofessional use | 12 months |
---
Taurus Power Cage Set Test & Evaluations
4.88 of 5 Stars
(8 Customer ratings)
Sport-Tiedje Expert Review
---
---
---
Taurus Power Cage Set Accessories
---
Sport-Tiedje puts each fitness equipment through its paces. Then our team of sports scientists, serious athletes, and service technicians of many years of experience evaluate the products of different categories. Compare easily the products using the Sport-Tiedje expert review and find your appropriate equipment.