Product details: Taurus Power Cage Ultra Pro
Ultra-stable power cage with extensive range of accessories
Training stations: chin-up bar, lat pulldown, deep cable pull, cage with lots of shelves for barbell training, 50mm barbell holder for T-bar rows (Landmine), height-adjustable dip station
Maximum load capacity for barbell training: 350kg | Dip station and pull-up bar: 150kg | Cable pull: 100kg
Lowest shelf height: approx. 33cm | Highest shelf of the barbell: 1.64m
Accessories include:

J-Hooks / hooks for squats with barbells or safety rests for barbell training
Variable insertable holders for safety, storage or attachment for training straps
Short, straight curl bar
Long lat pull bar
Height-adjustable cross brace with padding
2 link chains, snap hook, weight plate stopper

Built for professional use at home and in the professional fitness room
A particularly large number of setting options: Bar catchers & J-hooks can be set at 29 levels
Adjustable leg pads: an ingenious aid for many exercises
External dimensions of the Bar Catcher | Barbell racks -> Min. handle width of the barbell: 122cm
Inner dimensions of the safety rests -> Max. grip width for exercises: 110cm
Hole diameter for attachment hanging: 26.3mm
Depth of chromed Bar Catcher | Safety rest: 95 cm
Chin-up bar with many options for overhand, underhand or parallel grip; Rod diameter: 25.2mm
8 freely placeable mountings (26mm) with spring clips: usable as shelves for weight plates, attachment for resistance bands or as additional safety shelves
Two holders for storing 50mm dumbbell bars
6 x 6cm square tube steel frame, 2 mm wall thickness
Transmission ratio of the cable pull: 1:1
Dimensions set-up - Taurus Power Cage Ultra Pro: (L) 197 cm x (W) 135 cm x (H) 216 cm

---
Description: Taurus Power Cage Ultra Pro
The Taurus Power Cage Ultra Pro is the perfect basic equipment for ambitious strength training at home or for fitness studios. Not only does the Power Cage make barbell training safer, but also offers exercise options for every muscle in the body thanks to attachments such as the dip station, cable puller or pull-up bar..
Taurus Power Cage Ultra Pro – consistently stable
If you want to achieve something during training, you have to regularly increase the intensity: exactly what the Power Cage Ultra Pro was designed for. The construction is extremely sturdy and allows a load of up to 350kg for barbell training, more than the world record on the Raw bench press. The bar catcher | Safety racks are equipped with an additional chrome-plated rail, so nothing happens to the trendy paintwork on the cage.
The details making the Cage Ultra Pro unique
In addition to the 29-way height-adjustable bar catchers, there are several so-called J-hooks - small, height-adjustable hooks that can be used for squats, for example. In addition to this effective and versatile barbell workout, there are many other exercise options: there is, for example, the pull-up station offering all grip options: upper hand, underhand or parallel grip as well as all common gripping widths.
A dip station can also be attached to the front. Like the other attachments, this can also be adjusted in height and offers several grip widths. A swivel mount for 50mm dumbbell bars is attached to the front frame. This station (also Landmine or Core Trainer) is suitable, among other things, for T-bar rowing, a particularly effective exercise for a strong back.
Of course, the
Taurus Power Cage Ultra Pro
also offers a lot around the back: Here is a cable pull is attached, offering a high and a deep cable pull. With the high cable pull/lat pull, you can train your back or triceps, whilst the low cable pull can be used for rowing or biceps curls, for example.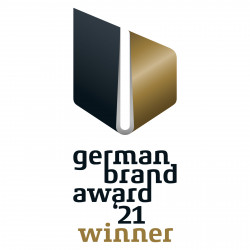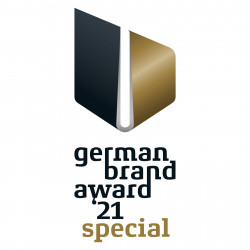 ---
Warranty conditions: Taurus Power Cage Ultra Pro
For further information on the warranty, please refer to the manufacturer's terms of warranty. The manufacturer's warranty is an extra service and does not affect your statutory rights.
| Manufacturer's warranty | Full warranty |
| --- | --- |
| Home use | 2 years |
| Semiprofessional use | 12 months |
| Professional use | 6 months |
---
Taurus Power Cage Ultra Pro Test & Evaluations
---
Write a product rating now and win a gift coupon of 500 € or the refund of the paid purchase price. The choice is yours!
---
---
Taurus Power Cage Ultra Pro Accessories
Starting from £49.90

Starting from £44.90
---
Sport-Tiedje puts each fitness equipment through its paces. Then our team of sports scientists, serious athletes, and service technicians of many years of experience evaluate the products of different categories. Compare easily the products using the Sport-Tiedje expert review and find your appropriate equipment.