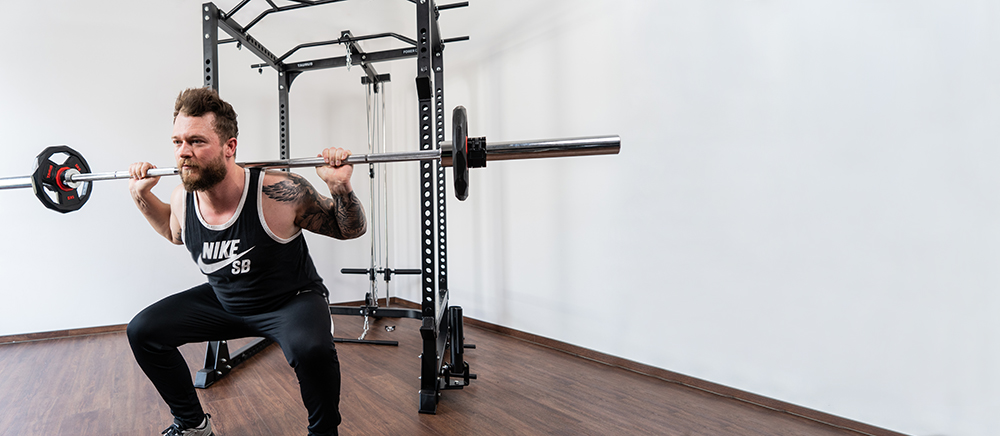 Taurus Power Cage Ultra Pro
Stable and secure Built for professional use at home
or in the professional gym
Wide variety of exercisesThe many accessories enable
a comprehensive full-body workout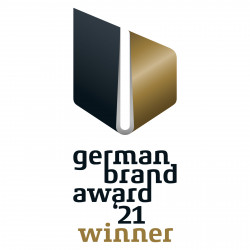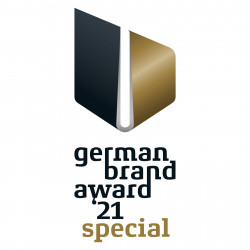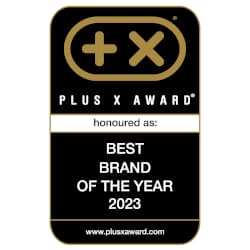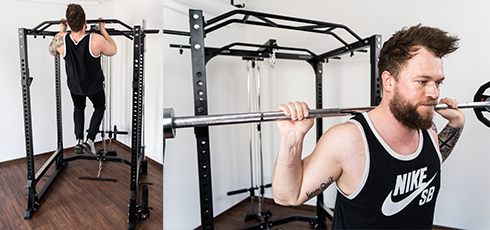 Maximum stability for maximum power
The Taurus Power Cage Ultra Pro impresses with its solid steel construction, which is absolutely stable on the floor thanks to its own weight of 137.5 kg. You can load the cage with up to 350 kg during barbell training and thus get the most out of your body.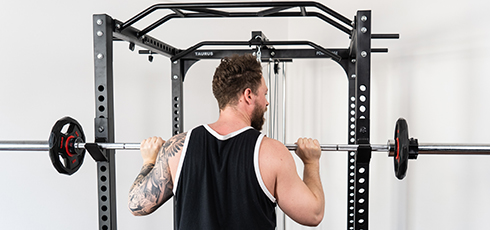 Safe training has top priority
The Power Cage has two J-hooks and two bar catchers for maximum safety during training. These act as safety supports during exercise. You can attach the J-Hooks to the inside and outside of the steel posts. The bar catchers are fixed between the steel posts. You can position both variants at 29 different heights so that you can push your performance limits with every exercise.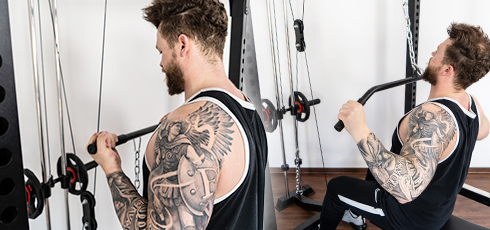 Variable cable pull with great pulling motion
With the Taurus Power Cage Ultra Pro's cable pull you get a high and low cable pull, which offer you a large range of different exercises. In addition, it offers an optimal 1:1 transmission ratio and a very even pulling motion, which makes training very comfortable.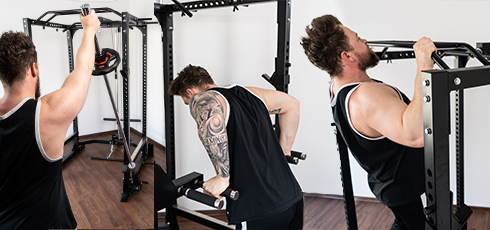 Lots of training stations for an even more varied workout
In addition to the cable pull, this cage has a pull-up bar with all possible grip variants, a dip station and a landmine for back or shoulder exercises. This makes the Taurus Power Cage Ultra Pro the ideal basic equipment for comprehensive training of all muscle groups.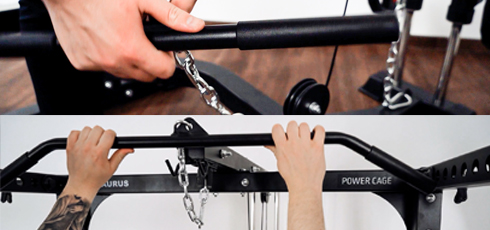 Matching accessories for your Power Cage
So that you can make optimal use of the multitude of great features, you will also receive an extensive package of suitable equipment. This package contains a short straight curl bar and a long lat pulldown bar for cable pulls. To attach the bars, you will also be supplied with 2 link chains and carabiners.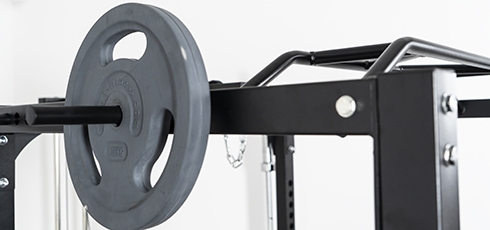 A lot of space for training
Thanks to the eight variably insertable metal rods included in the package, you can easily store your weights, fitness bands or sling trainers on the Power Cage after training. All you have to do is push the rods through the holes in the cage. It also has a stand for a 50mm barbell at the bottom of each of the rear posts. This means that your training area is always tidy after training and nothing is in the way.
---
Product details: Taurus Power Cage Ultra Pro
Ultra-stable power cage with extensive range of accessories
Training stations: chin-up bar, lat pulldown, deep cable pull, cage with lots of shelves for barbell training, 50mm barbell holder for T-bar rows (Landmine), height-adjustable dip station
Maximum load capacity for barbell training: 350kg | Dip station and pull-up bar: 150kg | Cable pull: 100kg
Lowest shelf height: approx. 33cm | Highest shelf of the barbell: 1.64m
Accessories include:

J-Hooks / hooks for squats with barbells or safety rests for barbell training
Variable insertable holders for safety, storage or attachment for training straps
Short, straight curl bar
Long lat pull bar
Height-adjustable cross brace with padding
2 link chains, snap hook, weight plate stopper

Built for professional use at home and in the professional fitness room
A particularly large number of setting options: Bar catchers & J-hooks can be set at 29 levels
Adjustable leg pads: an ingenious aid for many exercises
External dimensions of the Bar Catcher | Barbell racks -> Min. handle width of the barbell: 122cm
Inner dimensions of the safety rests -> Max. grip width for exercises: 110cm
Hole diameter for attachment hanging: 26.3mm
Depth of chromed Bar Catcher | Safety rest: 95 cm
Chin-up bar with many options for overhand, underhand or parallel grip; Rod diameter: 25.2mm
8 freely placeable mountings (26mm) with spring clips: usable as shelves for weight plates, attachment for resistance bands or as additional safety shelves
Two holders for storing 50mm dumbbell bars
6 x 6cm square tube steel frame, 2 mm wall thickness
Transmission ratio of the cable pull: 1:1
Dimensions set-up - Taurus Power Cage Ultra Pro: (L) 197 cm x (W) 135 cm x (H) 216 cm

---
Description: Taurus Power Cage Ultra Pro
The Taurus Power Cage Ultra Pro combines stability, safety and variety in one training device, which means that with this Power Cage you are optimally equipped for ambitious strength training at home or in the gym. Thanks to the variable safety racks and many attachments, nothing stands in the way of your varied full-body workout.
Unconditional stability and safety
Thanks to its own weight of 137.5 kg, the Taurus Power Cage Ultra Pro stands very firmly on the ground and thus also enables training with a lot of weight. The square tube frame construction made of steel can be loaded with up to 350 kg during barbell training, which is a lot of weight even for ambitious strength athletes. Just for comparison: the world record for the raw bench press is 327.5 kg. This gives you the opportunity to increase your training weight again and again without reaching the load limit of the Power Cage.

Two J-hooks and two bar catchers are included with the Ultra Pro to enable you to train safely. These serve as safety rests so that you can train to muscle failure even without a spotter. The J-Hooks are attached either outside or inside and the bar catchers are attached between the front and rear posts as a cross brace. Both versions are height-adjustable to 29 different heights, so that you can adapt them optimally to your height and for different exercises such as bench press, squats or shoulder press
Lots of great details for your full-body workout at home
A highlight of the Taurus Power Cage Ultra Pro is the cable pull attached to the rear of the cage, which combines both a high and a low cable pull. With the high cable pull you can train your back and triceps. With the lower one you have the possibility to do exercises like rows (back) or bicep curls (biceps). You can easily complete the different exercises with the supplied accessories such as the curl and lat pull bar. The cable pull has enough space on the weight plate mounts for you to train with enough weight. These are loaded with 30 mm and 50 mm (with adapter) weight plates.

For an even more variable workout, the Ultra Pro has other suitable training stations in addition to the cable pull. At the top of the cage there is a pull-up bar with many different grip variants (overhand, lower hand, parallel grip). This allows you to do different variations of the pull-up, thereby engaging different muscles. In addition, a pull-up bar also makes it possible to carry out exercises for the abdominal muscles such as leg raises and windshield wipers. As an additional attachment, you will receive a dip station with two different grip widths, which you can attach to the front of the Power Cage at variable heights. Dips train either the triceps or the chest, depending on how you do them. In both variants, the shoulder, elbow or forearm muscles are also strengthened.

Another special feature of the Taurus Power Cage Ultra Pro is the land mine on the front right. The Landmine is a swivel mount for 50mm barbells that allows you to perform a variety of exercises for your legs, back, shoulders and core. If you also like to train with resistance bands, the pull-up bar or the posts are suitable as attachment options.
A selection of exercises that can be trained on the Taurus Power Cage Ultra Pro
Barbell on the J-hooks and bar catchers
Lunges (legs)
Barbell rows (back)
Shrugs (shoulder, neck)
Cable pull
Lat pulldown and standing pulldown (back)
Front and side raises (shoulders)
Landmine/ Core Trainer
Russian Twist (tcore)
Thruster (legs + shoulders)
For some of the exercises listed you will need additional equipment such as a
weight bench
,
barbell bar
and
weight plates
.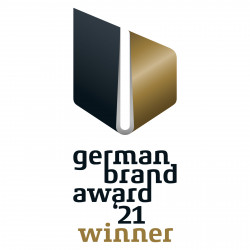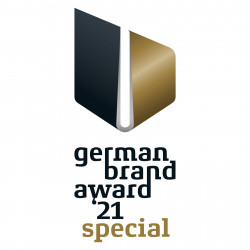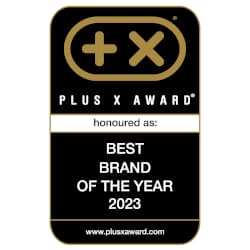 ---
Warranty conditions: Taurus Power Cage Ultra Pro
For further information on the warranty, please refer to the manufacturer's terms of warranty. The manufacturer's warranty is an extra service and does not affect your statutory rights.
| Manufacturer's warranty | Full warranty |
| --- | --- |
| Home use | 24 months |
| Semiprofessional use | 12 months |
---
Taurus Power Cage Ultra Pro Test & Evaluations
5 of 5 Stars
(1 Customer rating)
---
---
---
Taurus Power Cage Ultra Pro Accessories
---
Bestsellers of the last 30 days from the category Multi-gym
---
Sport-Tiedje puts each fitness equipment through its paces. Then our team of sports scientists, serious athletes, and service technicians of many years of experience evaluate the products of different categories. Compare easily the products using the Sport-Tiedje expert review and find your appropriate equipment.