Product details: Taurus PU weight plate 50 mm pro
Very precise, professional 3G weight plate with drilling of 50 mm
Full steel weight plates with extremely hard-wearing polyurethane encasing
Rounded stainless steel ring in the middle for easy putting on
Strong design
Minimum weight deviation
With grip holes for easy handling
Diamond cut: dodecagonal shape avoids rolling away
Polyurethane: odor-free, abrasion and tearproof, extremely durable
Taurus PU weight plate 50 mm pro: width/diameter:

1.25 kg weight plate: 19 mm / 19.4 cm
2.5 kg weight plate: 25 mm / 22.1 cm
5 kg weight plate: 33 mm / 25.4 cm
10 kg weight plate: 36 mm / 33 cm
15 kg weight plate: 41 mm / 36.6 cm
20 kg weight plate: 44 mm / 40.6 cm
25 kg weight plate: 47 mm / 43.5 cm
---
Description: Taurus PU weight plate 50 mm pro
PU weight plates of top quality
The professional weight plate of Taurus offers a lot of highlights: it is extremely precise and makes strength training of high level possible. Its use is very comfortable. It has nonslip encasing and big grip holes. There is a rounded stainless steel ring around the 50 mm drilling. The Taurus PU weight plate 50 mm pro can be easily put on the weight plate. Thanks to the "diamond cut" &mdash: the weight plate is dodecagonal — and cannot roll away.
Top-quality dumbbells with polyurethane coating
The weight plate of 50 mm is encased with a polyurethane layer (PU). PU is an extremely hard-wearing plastics making durability of the professional weight plate very high. The material is hard and elastic at the same time. This protects the weight plate as well as the floor. The material is resistant against shocks, abrasion, scratches or spalling. The mat surface is fadeless. The Taurus PU weight plate 50 mm pro looks like on the first day even after many years. The weight plates do not produce any evaporating fumes: the Taurus PU weight plate 50 mm pro is absolutely odor-free.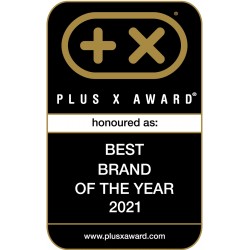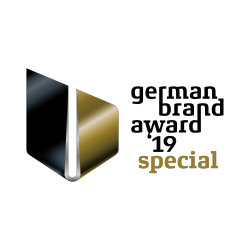 ---
Warranty conditions: Taurus PU weight plate 50 mm pro
The guarantee is valid in terms of the general statutory provisions for the end user.
---
Taurus PU weight plate 50 mm pro Test & Evaluations
Write a product rating now and win a gift coupon of 500 € or the refund of the paid purchase price. The choice is yours!
---
Sport-Tiedje puts each fitness equipment through its paces. Then our team of sports scientists, serious athletes, and service technicians of many years of experience evaluate the products of different categories. Compare easily the products using the Sport-Tiedje expert review and find your appropriate equipment.