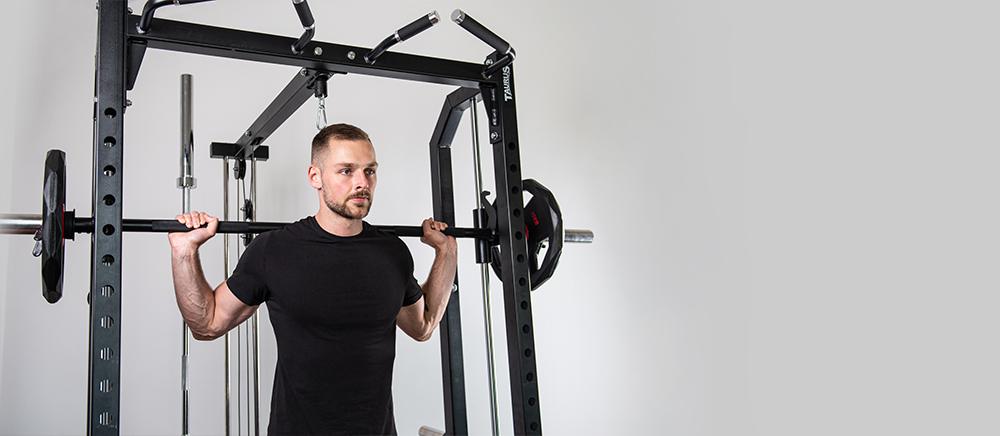 Taurus Smith Rack
Safe and versatile workouts

The perfect combination of barbell and cable pulley workouts

Highest stability meets smart design

The multifunctional rack helps you keep things tidy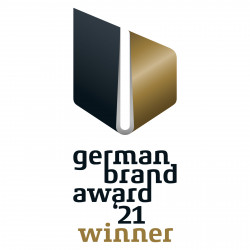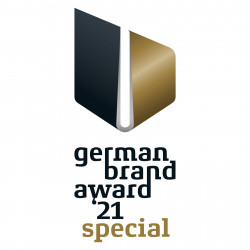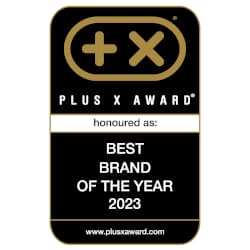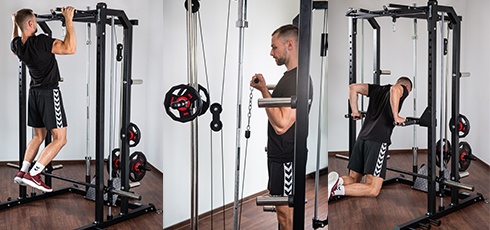 Total-body workouts at 6 stations
A total of 6 exercise stations distributed over only 2.10 m²: The lat pulley, deep cable pulley, Smith machine, free-weight station, dip station, and a multi-grip pull-up station allow for a varied and intensive workout. Choose the best combination for your total-body workout. Use the barbell racks for your free-weight workout and complete your workouts with dead-weight exercises.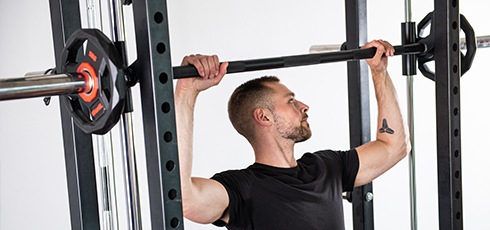 Smith machine
Clean exercise performances and a safe workout with heavy weights: The Smith machine with its guided barbell bar helps you get started with free-weight workouts. Those at an advanced level can push their performance limits and benefit from the quickly-engaging stop system. With its 23-fold height adjustability, the Smith machine allows all basic barbell exercises.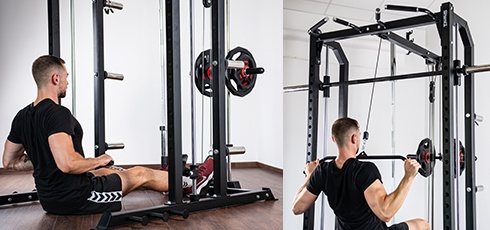 Effective workouts
The multifunctional cable pulley provides for versatile applications. For a strong back and strong shoulders, the lat pulley offers you excellent workout possibilities. The deep cable pulley is particularly suitable for intensive biceps curls and rowing exercises. In combination with other accessories such as a weight bench or foot straps, the possible applications are multiplied. The cable pulley can be individually equipped with 50-mm weight plates.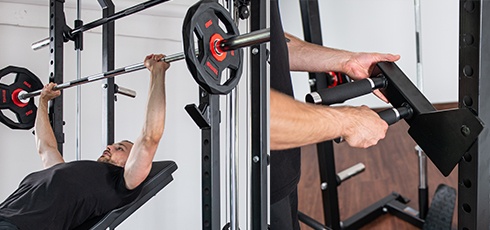 Strong and adaptable
The robust workout station offers you maximum safety and can be individually adjusted. Position attachments such as the dip station and bar catchers as you wish. The practical fastening system ensures a modification in no time. Vary your workouts and combine the rack with additional accessories. 6 band hooks are available for workouts with resistance bands.
---
Product details: Taurus Smith Rack with cable pull
Training stations on the extremely versatile Smith Rack:

Barbell in the Smith Machine
Squat Rack and Chest Press Station
Height-adjustable dip attachment
Multi -Grip pull-up station
Cable pull with lat pulldown and deep cable pull

Smith Machine for guided barbell training: 50mm barbell bar with safety hook for particularly safe training
Extraordinary stability: 6 x 6cm tubular steel frame with 2mm wall thickness
Particularly versatile : the barbell bar can be adjusted in 23 increments for heights between 32cm and 185cm
Barbell bar runs smoothly and quietly in the Smith Machine
Cable pull with excellent capabilities
Max. load capacity of bar catchers, J-hooks and dumbbell bars: up to 350kg; Chin-up bar: 150kg; Cable pull: 100kg
Weight rests and cable attachment with 50mm mounts
Extensive range of accessories including: short rowing or biceps curl grip, lat pull bar, many target racks, bar catcher | Safety rest, two J-hooks | Storage hook, dip attachment
Tidyness is ensured: The rack has 6 holders for 50mm discs (each 17cm in length) and two stands bearing 50mm dumbbell bars
Bore diameter of the height-adjustable attachments: 26.5 mm
Compatible with further accessories:

Weight bench for a range of dumbbell exercises
Sling trainer for bodyweight exercises
Resistance bands are attached
Pull-ups just too easy? We therefore recommend a weight vest.

Please note: The 122.5 cm width only concerns the "footprint" at the widest point, i.e. the barbell; the Smith Rack measures at 200 cm.
Dimensions set-up - Taurus Smith Rack with cable pull: (L) 175 cm x (W) 123 cm x (H) 217 cm

---
Description: Taurus Smith Rack with cable pull
The Taurus Smith Rack provides an enormous range of exercise possibilities with its two main components – the Smith machine and the multifunctional cable pulley. But there is more to the workout station: Additional features such as a pull-up station, dip attachments, and bar catchers allow a lot of variation possibilities. At the same time, the Rack meets the highest standards of safety and stability.
Safe up to the performance limit
Concentrate entirely on your muscles and the weight: The Smith machine helps you perform your barbell exercises properly and gives you a safe feeling. Two vertical rails ensure that the trajectory of the barbell is steady. It can be lifted out of the socket by slightly lifting and turning your wrist. After your exercise set, you can quickly and safely hook the barbell up again.
A total of 23 altitude levels are available. The lowest position is 32 cm, the highest is 185 cm. This means that the Smith machine covers all the basic exercises from deadlifts to squats. The Smith machine is a helpful partner, especially for beginners in free-weight workouts. Those at an advanced level can push their performance limits using the guided barbell and the safety system.
Varied workouts
The Taurus Smith Rack doesn't compromise on the combined cable pulley, either. The excellent traction helps you concentrate on the clean performance of your exercises. The lat pulley bar can be replaced with other handles as desired. Thanks to a carbine connection on both the lat pulley and the deep cable pulley, that swap can be done in no time at all. In addition to curls, crunches, and other exercise options, the foot rests give you the option of performing rowing exercises in seated position.
With the Taurus Smith Rack, you get a space-saving and multifunctional workout station at home. A total of 6 racks for your disc weights and two stands for 50-cm barbell bars keep your home gym tidy. The clever design and the robust tubular steel frame guarantee freedom of movement and maximum safety.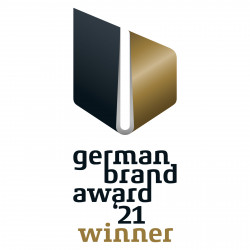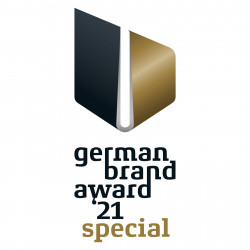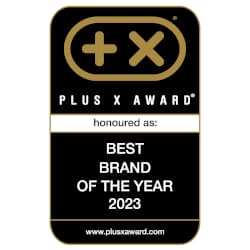 ---
Warranty conditions: Taurus Smith Rack with cable pull
For further information on the warranty, please refer to the manufacturer's terms of warranty. The manufacturer's warranty is an extra service and does not affect your statutory rights.
| Manufacturer's warranty | Full warranty |
| --- | --- |
| Home use | 24 months |
| Semiprofessional use | 12 months |
---
Taurus Smith Rack with cable pull Test & Evaluations
5 of 5 Stars
(3 Customer ratings)
---
---
---
Taurus Smith Rack with cable pull Accessories

---
Sport-Tiedje puts each fitness equipment through its paces. Then our team of sports scientists, serious athletes, and service technicians of many years of experience evaluate the products of different categories. Compare easily the products using the Sport-Tiedje expert review and find your appropriate equipment.