Taurus Treadmill T9.9 Touch
Sport-Tiedje Expert Review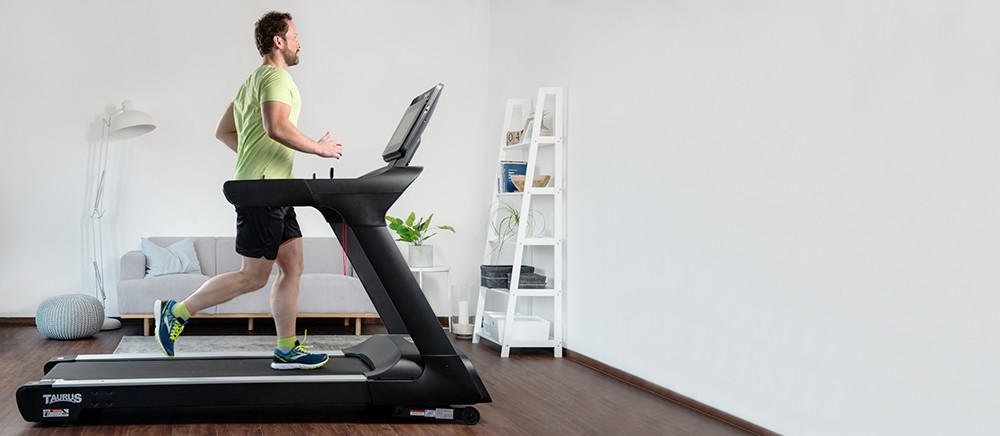 Taurus T9.9 Touch
Premium treadmill with entertainment console
Running training at studio level


For home fitness, hotels and clubs

User-friendly touch console


Many training and entertainment apps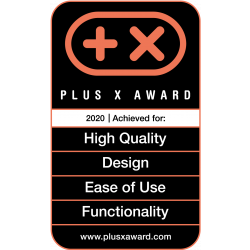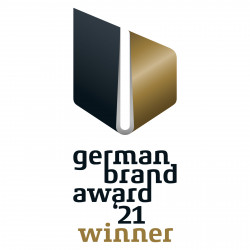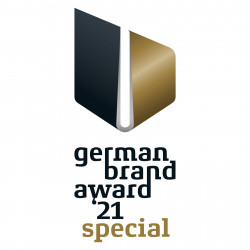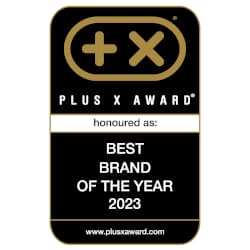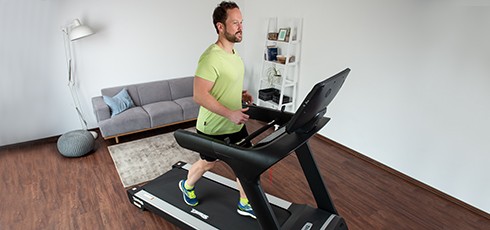 Treadmill with premium qualities
Bigger, faster, further: the T9.9 Touch delivers real top values for treadmill training with its huge running deck, 190 kg permissible user weight, a 3.5 hp motor and a maximum speed of up to 22 km/h - even competitive athletes reach their limits. The running quality is extremely high and can easily keep up with studio treadmills.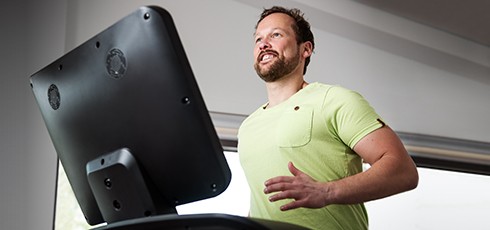 Huge entertainment console
How about a fun companion programme to your workout? The new console already has the most popular streaming, social media and workout apps installed for you. Play a series on the side or pair the console with a tablet and run routes around the world with Kinomap - now on the huge 15.6 inch display this is especially fun!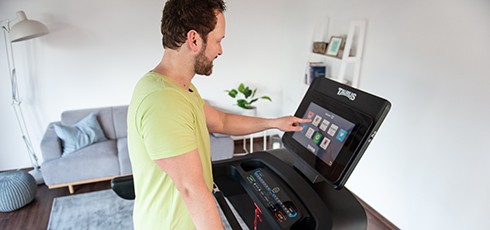 Ease of use
On the T9.9 Touch, you control your workout directly on the screen thanks to the touchscreen. With just a few settings, you can start training right away. Especially for HIIT and interval training, the treadmill also has eight direct selection buttons on the centre console and two side controls. This allows you to switch between different speeds and inclines in an instant.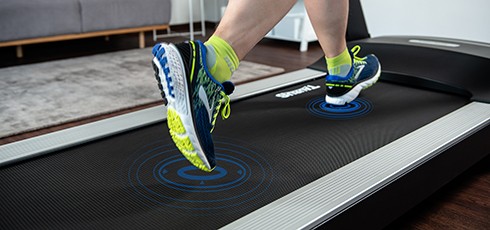 Running like on a forest floor
The T9.9 Touch meets one of the most important requirements for a treadmill: it is extremely easy on the joints. This is ensured by the combination of thick running belt and high-quality damping elements. Pleasant side effect: the strong running belt also dampens the training noise - enjoy the pleasant quietness of running...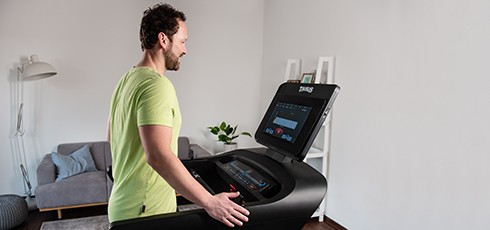 For gentle rehabilitation sport
The T9.9 Touch has optimal properties for rehabilitation sports and physiotherapy measures. This already starts with the low ascent height. The entry speed starts at just 0.5 km/h and can be cautiously increased in small increments of just 0.1 km/h. The easy-grip handrails provide optimal grip and can be optionally extended with Taurus extended handrails.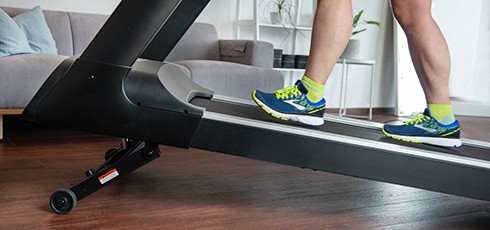 Running training with incline
A holistic treadmill workout also includes occasional incline runs. With the incline function you set completely new training stimuli on the T9.9 Touch. When running uphill, the leg muscles are used even more intensely. At the same time, you improve running economy. You can individually set the incline to between 0 % and 15 %.
---
Product details: Taurus Treadmill T9.9 Touch
Larger equipment: 15.6 Inch Touchscreen | 157cm running surface | 3.5 HP Motor
The Taurus X9.9 Touch Treadmill was chosen as the test winner in the Treadmill Test (2021) of the Prevention Center of the Technical University of Munich. The entire ranking list and the results of the other tested categories can be found here.
High class treadmill with a large 15.6 inch touchscreen console
Compatible with the training apps Kinomap, ZWIFT and iConsole+ Training
Aluminium side rails are an optical highlight and improve the stability
Very large running surface for high running comfort
Entertainment features: YouTube, Spotify, Chrome-Browser, Instagram, amazon video, Twitter, Facebook, Netflix
Large hand-rail tabs and numerous hot-key buttons (ideal for interval training for example)
Orthopaedic running mat: extra cushioning for joint-friendlier training
High quality suspension elements under the running deck
Starting speed of 0.5 km/h, plus the possibility of adding, separately available, extended hand-rails gives the best conditions for rehabilitation and therapeutic training
15.6 inch touchscreen console details:

32 pre-installed programs
3 Heart rate programs
4 User profiles, each with one user defined program
3 Target programs (Calories, Distance and Time)
Quick start program
Pre-installed apps: Netflix, Spotify, YouTube, Instagram, Facebook, Twitter, google Chrome, amazon und amazon Video
Media player (Music and Video) for playing local files – e.g. from a USB stick
Bluetooth

In-built speakers
Optional extended hand-rails available as an accessory
Numerous hot-keys to change the speed or angle – ideal for interval training for example:

km/h – 4 | 6 | 8 | 10 | 12 | 14 | 16 | 18
% – 0 | 3 | 5 | 7 | 9 | 11 | 13 | 15

Very low entry height of just 18cm
Console ports: USB port for charging mobile devices, 3.5mm plug
Height of the running surface at 0% gradient: approx. 18.5 cm
Motor with a continuous output of 3.5HP | Max. output of 5.5HP
Max. user weight: 190 kg
Dimensions set-up - Taurus Treadmill T9.9 Touch: (L) 218 cm x (W) 85 cm x (H) 159 cm

Technical information:

DC-Motor: HP - continuous duty 3.5 HP
Running surface: 157 x 56 cm

Belt

:

Orthobelt

, 3.1 mm

Running deck

: 25 mm

,

guide rollers

: 75 mm
speed: 0.5 - 22 km/h (

adjustable in increments starting from

0.1 km/h)
incline: 0 - 15 % (

adjustable in increments starting from

1 %)

Computer:

Display:

duration,

distance,

speed

,

incline

,

calories,

heart rate

Exercise programs in total: 44, of which custom: 4, heart rate controlled: 3
8

speed hot keys

8

incline hot keys

Features:

Heart rate measurement:

hand pulse sensors

, chest strap (sold separately)
Chest strap for telemetric heart rate measurement sold separately

HRS control: adjustment of the

speed

and

incline

on the handrails

Extras: transport wheels
---
Description: Taurus Treadmill T9.9 Touch
Console concept with entertainment - training flies by
The Taurus Treadmill T9.9 Touch is equipped with a 15.6-inch touchscreen console with the most popular streaming apps installed. During your workout, you can select from YouTube, Netflix, Spotify or Amazon Video, or use one of the social media apps such as Facebook.

The Taurus Treadmill T9.9 Touch is also equipped with a Bluetooth interface. This allows the console to be connected to the iConsole+ Training or Kinomap apps via a tablet. With this you can, for example, follow the track videos of other users or use one of the many training programmes.
Taurus T9.9 Touch treadmill with first-class equipment
The Taurus Treadmill T9.9 Touch takes your running workout at home to a level never before achieved. The overall thing is far more than the outstanding individual parts, e.g. the huge running deck with a length of 157 cm and a width of 56 cm, the powerful motor with 3.5 hp or the 15.6-inch touchscreen display. Running on the Taurus T9.9 Touch is so much fun that you won't want to stop!
Extraordinary comfortable running feeling
The Taurus Treadmill T9.9 Touch offers outstanding training comfort - the large running deck is largely responsible for this: at 157 cm long and 56 cm wide, it offers excellent surefootedness during fast runs. Operation is simple and clearly arranged. In addition to the console's intuitive controls, there are 8 quick-select buttons for both speed and incline. For tuning while running, there are also two large levers on the handrails that allow you to change the speed in 0.1 km/h increments or the incline in 1 % increments.
Even in the flat countryside there may sometimes be a hill run
The T9.9 Touch is equipped with a powerful 3.5 hp motor that drives the treadmill both smoothly and reliably. The treadmill can be accelerated up to 22 km/h and therefore offers enough power, even for real athletes. In addition, the incline can be set from 0 % to 15 %. As a result, you can also try your hand at challenging hill runs in a flat country.
The natural walking movement of man
Thanks to the very good cushioning, endurance training on the T9.9 Touch almost feels like you're running on the forest floor. High-quality cushioning elements in combination with the 3.1 mm thick running belt ensure that joints and tendons are only stressed during running in a way that corresponds to natural running. This makes training on the Taurus T9.9 very natural. At the same time, the strong running belt dampens training noises and ensures a pleasant running smoothness.
The Taurus T9.9 Touch for semi-professional use
Thanks to its stability and high-quality workmanship, the T9.9 Touch is approved for semi-professional use in institutions such as hotels, schools, medical practices, company gyms and clubs. The treadmill is also particularly recommended for rehabilitation sports and physiotherapy measures, because at 0.5 km/h it offers a very low entry speed. The fine increments of 0.1 km/h allow the speed to be adjusted precisely to the respective training level and increased very slowly. The low step height of 18 cm facilitates getting on and off the machine. The extended handrails can also be attached to the treadmill as an additional support option. These features are ideal for low-impact, low-intensity exercise training after injury, physical limitations, or balance issues.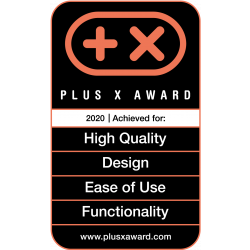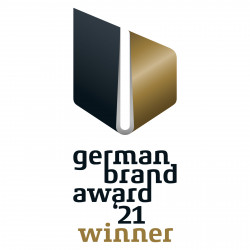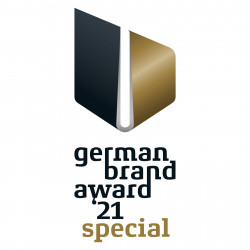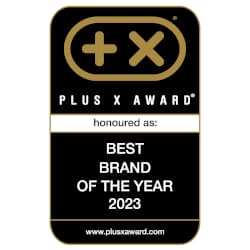 ---
Warranty conditions: Taurus Treadmill T9.9 Touch
For further information on the warranty, please refer to the manufacturer's terms of warranty. The manufacturer's warranty is an extra service and does not affect your statutory rights.
| Manufacturer's warranty | Full warranty |
| --- | --- |
| Home use | 36 months |
| Semiprofessional use | 12 months |
---
Taurus Treadmill T9.9 Touch Test & Evaluations
4.5 of 5 Stars
(8 Customer ratings)
Sport-Tiedje Expert Review
---
---
---
Taurus Treadmill T9.9 Touch Accessories
---
Bestsellers of the last 30 days from the category Treadmill
---
Sport-Tiedje puts each fitness equipment through its paces. Then our team of sports scientists, serious athletes, and service technicians of many years of experience evaluate the products of different categories. Compare easily the products using the Sport-Tiedje expert review and find your appropriate equipment.