Taurus Vibration Plate VT3
Sport-Tiedje Expert Review
Product details: Taurus Vibration Plate VT3
Compact vibration trainer: Easy to use, space efficient, controlled on the display or via remote control
With remote control: a small wrist band to change the frequency, amplitude or program and also to turn the plate on and off
3 pre-set programs with a pyramid increase/decrease of the frequency as well as manual mode
Especially stable anti-slip surface
Training bands included in delivery
Amplitude change (high / low) with a touch of a button
Very quiet
Suction caps securely prevent that the plate moves
Max. user-weight: 100 kg
Dimensions set-up - Taurus Vibration Plate VT3: (L) 63 cm x (W) 61 cm x (H) 16 cm

---
Description: Taurus Vibration Plate VT3
Taurus Vibration Plate VT3: easy, better
The Taurus Vibration Plate VT3 is a compact vibration trainer that provides you with wellness and fitness at home. The Taurus Vibration Plate VT3 was designed to be simple and that user friendliness and training comfort were given highest priority. The settings can be entered on the clear and easy controls on the plate itself or via the wrist band, remote control.
Wellness everywhere, for everyone!
Due to its compact dimensions, this fitness machine is perfect for vibration training at home. The vibration trainer is fast and easy to place, it only weighs 16.5 kg! Despite it's small size, the Taurus Vibration Plate VT3 produces powerful vibrations, that can be adjusted in 30 levels in manual mode. The amplitute can be changed from high to low with only one push of a button.

Three pre-set programs help with a quick entry into vibration training. For more possibilities in training, especially for training the arms and shoulders, exercise bands are included in the package. The surface of the vibration trainer is large enough to do exercises while sitting - for example when training the core muscles.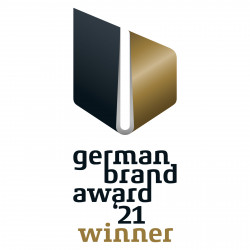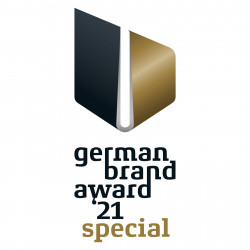 ---
Warranty conditions: Taurus Vibration Plate VT3
The guarantee is valid in terms of the general statutory provisions for the end user.
---
Taurus Vibration Plate VT3 Test & Evaluations
4.78 of 5 Stars
(18 Customer ratings)
Sport-Tiedje Expert Review
---
Write a product rating now and win a gift coupon of 500 € or the refund of the paid purchase price. The choice is yours!
---
---
Taurus Vibration Plate VT3 Accessories
Starting from £1.99

Starting from £1.81
---
Bestsellers of the last 30 days from the category Vibration plate
---
Sport-Tiedje puts each fitness equipment through its paces. Then our team of sports scientists, serious athletes, and service technicians of many years of experience evaluate the products of different categories. Compare easily the products using the Sport-Tiedje expert review and find your appropriate equipment.