cardiostrong EX80 Touch Cross Trainer
Sport-Tiedje Expert Review
Product details: cardiostrong EX80 Touch Cross Trainer
10.1 inch touchscreen | 5 different stride length adjustments | Multi position handlebars
cardiostrong EX80 Plus: adjustable, ergonomic, compact, interactive
10.1 inch touchscreen with the following apps: Kinomap, youtube, Netflix, Chrome Browser, iRoute and Spotify
Watch real world recorded routes, your favourtie series or surf the internet during your training
Adjustable stride length: 45 | 50 | 55 | 60 | 65cm for various running styles and body sizes
Kinomap compatible: Run on routes that have been recorded by other users - in high quality and with the real altitude profile
Compact dimensions that make it perfect for smaller fitness rooms
Advance developed ball-bearing technology for a smooth course of movement
Touchscreen for easy operation of the crosstrainer
69 training programmes in total:

60 predefined programmes
4 heart rate programmes: 55 % | 75 % | 90 % of maximum heart rate or freely selectable target heart rate
3 manual target programmes: time | distance | calories (values count down until target is reached)
1 constant watt programme (resistance level is changed depending on cadence to maintain the selected resistance power)
1 quick-start programme (all values count up)
Kinomap (pre-installed) provides additional training options

Padded comfort pedals (Cushion Pads)
Losing weight and getting fit was never before this good!
Winner of the German Design Award 2020, the jury's justification was: the cardiostrong EX80 Plus Touch is the perfect solution for training at home. The workout is comfortable, effective and entertaining – in addition to the adjustable stride length, the multi-position handles and high-quality movement, it also features a 10.1-inch touchscreen console. While exercising, you can watch videos on Netflix, listen to your favourite songs on Spotify or train with over 170,000 km of real route videos.
The cardiostrong EX80 Touch was voted the second best device in the Cross Trainer Test (2021) of the Prevention Center of the Technical University of Munich. The entire ranking list and the results of the other tested categories can be found here.
Max. user weight: 150 kg
Dimensions set-up - cardiostrong EX80 Touch Cross Trainer: (L) 159 cm x (W) 85 cm x (H) 163 cm

Technical information:

Braking system: electronically adjustable magnetic brake
Output: 30 - 400 W (

adjustable in increments starting from

5 Watt)

RPM-independent resistance control

Balance mass according to the standard of Tiedje: 12 kg

---

When you compare the products, please mind that some manufacturers define differently the balance mass of their crosstrainers. Therefore, the indications can vary among each other. Besides the weights of flywheel, pulley, and caryying wheel respectively cross and blank discs (levelling discs), the indications of balance mass of some manufacturers consider additionally the weights of pedal arms, handle bars, and other parts. This is dubious in our opinion. We define the balance mass as "total weight of flywheel, pulley, carrying wheel respectively cross and blanc discs", which form the rear balance unit.

Balance mass according to the manufacturer: 0 kg

Balance mass according to the standard of Tiedje: 12 kg, of it

Flywheel: 12 kg
Pulley: Not specified by the manufacturer
Carrying wheel: Not specified by the manufacturer
Cross joint and round blank: Not specified by the manufacturer

Aspects which are not included in valuation according to the standard of Tiedje:

Grip bars (R+L): Not specified by the manufacturer
Pedal arm (R+L): Not specified by the manufacturer
Other parts: Not specified by the manufacturer

---

Stride length: 45 - 65 cm
Stride width: 11 cm
ball-bearing mounted joints

Computer:

Resistance levels

: 16
Display:

duration,

distance,

speed,

watts,

RPM

,

calories,

heart rate

Display of exercise profiles via TFT
Exercise programs in total: 69

, of which

custom: 1,

heart rate controlled: 4

User memory: 4

Features:

Heart rate measurement:

hand pulse sensors

+ chest strap (sold separately)
Chest strap for telemetric heart rate measurement sold separately

Power supply: mains adaptor

Extras: transport wheels, drinking bottle holder

An elliptical crosstrainer with a joint-gentle, elliptical movement
---
Description: cardiostrong EX80 Touch Cross Trainer
We've, once again, improved the cardiostrong EX80 Plus! In addition to the adjustable stride length, multi position grips and the high movement quality, comes a 10.1 inch touchscreen console. This makes using the crosstrainer even easier and thanks to the pre-installed apps, like Netflix and Spotify, you'll be entertained during training!
Now with a 10.1 inch touchscreen console
The touchscreen console gives the cardiostrong EX80 Plus Touch a major update when compared to its predecessor. The console has a sharp picture – perfect, for example, for watching your favourite series or videos with the pre-installed apps on the console like Netflix, youtube or the fitness app Kinomaps. The latter offers you real world recorded videos to run along to that have been uploaded from other users. From an easy treck through the Alps, or a cross-country ski run in Norway to a tour along the north sea coast. There are 8 routes available in the free version, but if you buy full access to the app together with the EX80 Plus Touch, you'll save 30€ and get access to over 300 000km of recorded videos!
Run how you want to!
A correctly set stride length is crucial for a comfortable, motivational and successful training session. Not only can the adjustable stride length be changed to suit different body sizes but it also allows the crosstrainer to simulate different running styles! A shorter stride length can simulate walking while a longer stride length can simulate running or even cross-country skiing. The new grips of the EX80 Plus gives additional comfort while training by easily changing the grip position or the height of your grip.
A crosstrainer for many training goals
The clever training programs – under which are 4 efficient pulse programs – and the large resistance range allows everyone to find the correct workout. With the heart rate program you'll be able to train in the fat burning zone or with an interval program improve your maximum power!
cardiostrong EX80 Plus Touch: innovative design
The cardiostrong Crosstrainer EX80 Plus Touch is built with an extraordinary modern shape and colour scheme. It fits wonderfully into every living environment. Attention was also given to its space-saving dimensions: the EX80 Plus Touch is actually a small crosstrainer when comparing crosstrainers with similar features and training comfort. The cardiostrong Crosstrainer EX80 Plus Touch was designed for regular usage and is also suited for frequent intensive training sessions. Therefore the cardiostrong Crosstrainer EX80 Plus Touch provides first class training for every fitness level.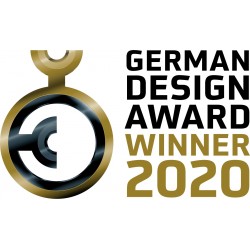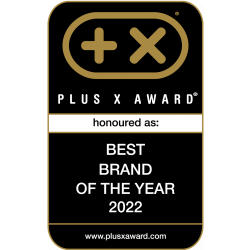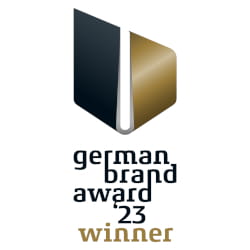 ---
Warranty conditions: cardiostrong EX80 Touch Cross Trainer
For further information on the warranty, please refer to the manufacturer's terms of warranty. The manufacturer's warranty is an extra service and does not affect your statutory rights.
| Manufacturer's warranty | Frame | Full warranty |
| --- | --- | --- |
| Home use | 30 years | 24 months |
---
cardiostrong EX80 Touch Cross Trainer Test & Evaluations
5 of 5 Stars
(7 Customer ratings)
Sport-Tiedje Expert Review
---
---
---
cardiostrong EX80 Touch Cross Trainer Accessories
---
Sport-Tiedje puts each fitness equipment through its paces. Then our team of sports scientists, serious athletes, and service technicians of many years of experience evaluate the products of different categories. Compare easily the products using the Sport-Tiedje expert review and find your appropriate equipment.