Taurus B970 Studio Weight Bench
Sport-Tiedje Expert Review
Delivery by freight carrier
Product details: Taurus B970 Studio Weight Bench
7-way adjustable backrest
5-way adjustable seat
Castors and handle for easy transport
Thick, high-quality upholstery
Incline bench, flat bench and negative bench (-10°)
Upholstered rolls for the legs (e.g. for sit-ups)
Max. Max. load capacity: 400 kg
Dimensions set-up - Taurus B970 Studio Weight Bench: (L) 137 cm x (W) 66 cm x (H) 120 cm

---
Description: Taurus B970 Studio Weight Bench
Taurus B970 F.I.D. Hantelbank: Komfort und Kraft
Die Taurus B970 Studio Weight Bench ist ein Paradebeispiel dafür, wie sich Komfort, Stabilität und Vielseitigkeit beim Krafftraining in einem Gerät treffen können. Schon der erste Blick gibt eines der entscheidenden Qualitätsmerkmale preis: die außergewöhnlich dicke Polsterung. Unter einem dicken Bezug aus hygienischem, schweißabweisenden Kunstleder befindet sich das Schaumstoffpolster. Die Polsterung ist etwas härter und bietet damit einige Vorteile: kein "Einsinken" bei hohen Gewichten, höhere Lebensdauer und vor allem verformt sich das Polster selbst bei jahrelanger intensiver Nutzung nicht. Das macht die F.I.D. Trainingsbank B970 perfekt für jede Trainingsumgebung, in der man häufig und intensiv trainiert.
Trainingserfolg ist Einstellungssache
Bei der richtigen Einstellung für das Training hilft Ihnen das Design der B970. Bei der Flat-Incline-Decline-Bank lässt sich zum Beispiel die Rückenlehne in insgesamt 7 Stufen einstellen. Das reicht von einer fast aufrechten Lehnenposition (z.B. für Arnold Press oder Bizeps-Curls) über verschiedene Schrägen (z.B. Reverse Flies für einen definierten Rücken) über die Flachbank bis zur Negativ-Einstellung mit ca. -10°. Beim Negativbankdrücken können Sie noch einmal einen anderen Muskel-Fokus als beim klassischen Bankdrücken setzen und ganz besonders den unteren Teil des Brustmuskels ansprechen.

Die Sitzfläche lässt sich 5fach in der Neigung verstellen – das bietet bei vielen Übungen mehr Komfort und damit ein besseres Trainingsgefühl. So gibt eine geneigte Sitzfläche beim Schrägbankdrücken einfach mehr Sicherheit. Die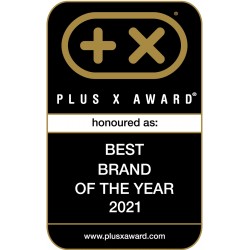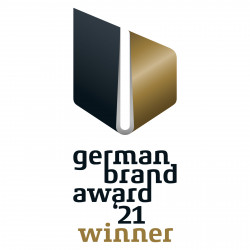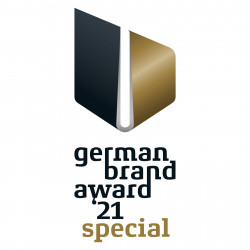 ---
Warranty conditions: Taurus B970 Studio Weight Bench
For further information on the warranty, please refer to the manufacturer's terms of warranty. The manufacturer's warranty is an extra service and does not affect your statutory rights.
| Manufacturer's warranty | Full warranty |
| --- | --- |
| Home use | 2 years |
| Semiprofessional use | 12 months |
| Professional use | 6 months |
---
Taurus B970 Studio Weight Bench Test & Evaluations
Write a product rating now and win a gift coupon of 500 € or the refund of the paid purchase price. The choice is yours!
---
Taurus B970 Studio Weight Bench Accessories

---
Bestsellers of the last 30 days from the category Weight bench
---
Sport-Tiedje puts each fitness equipment through its paces. Then our team of sports scientists, serious athletes, and service technicians of many years of experience evaluate the products of different categories. Compare easily the products using the Sport-Tiedje expert review and find your appropriate equipment.