Product details: Taurus Design Line barbell, 45 | 75 | 115 kg
Save even more when you buy our three sets rather than individual parts.
If good isn't good enough, go for the practically perfect Taurus Design Line barbell set!
---
Description: Taurus Design Line barbell, 45 | 75 | 115 kg
Taurus Design Line barbell set – a unique product for a unique workout.
The Taurus Design Line barbell is bound to impress with its uniquely elegant design, premium quality and, in our fantastic sets, great value for money. The weight plates and barbell bar, for example, have almost unrivalled weight accuracy. Whereas weight deviations of 5% can occur at home, the weight deviation here is a maximum of just 0.5% of the nominal value. This means the Taurus Design Line barbell can even be used in competitions.
The Taurus Premium weight plate which is Made in Germany
Our new Taurus Premium weight plates are manufactured by the renowned ACO Guss in Germany. The close collaboration between the foundry in Kaiserslautern and Sport-Tiedje in Schleswig resulted in an extremely precise and durable design. The weight plates are characterised by minimal weight deviations and are even suitable for competitions. A particular highlight is the cathodic dip coating, which not only offers a classy finish but is also environmentally friendly. Production is carried out using state-of-the-art technology, but employees' many years of experience and attention to detail are also valued. Now that production is back in Germany, long transport routes can be avoided and CO2 emissions reduced. ACO Guss is also ISO 50001 certified, which confirms it is taking action to improve energy efficiency. All in all, Taurus Premium weight plates are synonymous with quality, precision and sustainability.
Taurus Design Line: the perfect combination of timeless elegance and top quality
With the Design Line, Taurus is setting new standards in the field of fitness design. Every single product in this range has been carefully designed to not only meet the highest functional requirements, but also to be visually pleasing. The result is a collection of fitness equipment that not only improves your workout, but also adds a stylish touch to any room.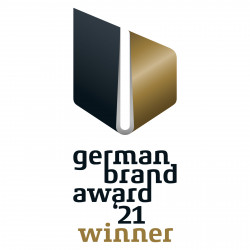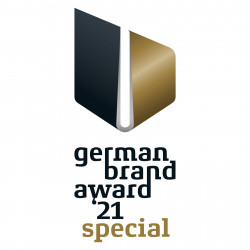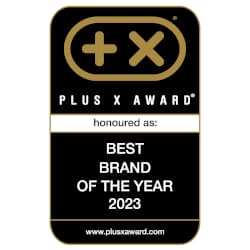 ---
Warranty conditions: Taurus Design Line barbell, 45 | 75 | 115 kg
The guarantee is valid in terms of the general statutory provisions for the end user.
---
Taurus Design Line barbell, 45 | 75 | 115 kg Test & Evaluations
0 of 5 Stars
(0 Customer ratings)
---
---
Write the first rating!
---
Taurus Design Line barbell, 45 | 75 | 115 kg Accessories
---
Sport-Tiedje puts each fitness equipment through its paces. Then our team of sports scientists, serious athletes, and service technicians of many years of experience evaluate the products of different categories. Compare easily the products using the Sport-Tiedje expert review and find your appropriate equipment.