Product details: Taurus handle set for power stations and cable pulleys
Save even more when you buy the set rather than individual parts!
Pulling aids and handle set with parallel pull handle, triceps & biceps bar, footstrap, triceps rope
---
Description: Taurus handle set for power stations and cable pulleys
Taurus handle set for power stations and cable pulleys
The different handles ensure you have an effective workout. With the four high-quality accessories, you can train your whole body with even more different exercises on the cable pull station. Thanks to the snap hook attachment, you can change the handles quickly and they offer a secure connection. You save even more when you buy the set compared to individual products.
Taurus parallel pull handle
The parallel pull handle is a professional accessory for training the upper chest muscles, back or shoulders. You can attach the handle to the cable pulley in your weight station, and therefore benefit from various training options. Your hands are held close together and close to your body during exercises with the parallel pull grip to alleviate strain on your shoulders.
Taurus triceps-biceps curl handle
With the triceps-biceps curl handle, not only can you perform various biceps and triceps exercises, but also many other exercises that train the upper torso. The knurled handle surfaces offer you safe training with a good grip.
Taurus superior footstrap
The high-quality footstrap can be attached to any cable pull station with a snap hook. It's well padded, offering you a high level of training comfort. You can use the footstrap to perform various leg exercises, e.g. for the adductors and abductors.
Taurus triceps rope, 2.5 cm
The triceps rope is a high-quality accessory that you can use for versatile strength training. The rope can be attached to any cable pull machine using a snap hook. The rubber ends ensure a secure hold to prevent slipping during training.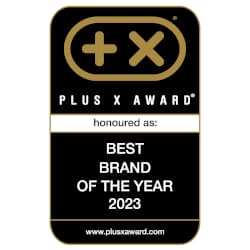 ---
Warranty conditions: Taurus handle set for power stations and cable pulleys
The guarantee is valid in terms of the general statutory provisions for the end user.
---
Taurus handle set for power stations and cable pulleys Test & Evaluations
0 of 5 Stars
(0 Customer ratings)
---
---
Write the first rating!
---
Sport-Tiedje puts each fitness equipment through its paces. Then our team of sports scientists, serious athletes, and service technicians of many years of experience evaluate the products of different categories. Compare easily the products using the Sport-Tiedje expert review and find your appropriate equipment.