Taurus multi-gym Ultra Force
Sport-Tiedje Expert Review
Product details: Taurus multi-gym Ultra Force
Multi-gym without weights offering about 100 exercising possibilities for all important muscle groups
Resistance of up to 100 kg, adjustable in 1.25 kg increments
Hydraulic resistance system: less weight and more silent
Little space required and it is even movable
Bilaterally different weight settings (5–100 kg) for specific compensation of muscle weaknesses
Removable seat for exercises in standing position
Including lat pull bar and traction handles
Easy resistance setting by means of a sliding mechanism
Complete training instructions explain how to do the respective exercise regarding a correct posture and optimal effect by means of illustrations and descriptions
Max. user weight: 135 kg
Dimensions set-up - Taurus multi-gym Ultra Force: (L) 134 cm x (W) 165 cm x (H) 208 cm

A variety of possible exercises for: Shoulders, Chest, Back, Legs, Abdominals, Arms
---
Description: Taurus multi-gym Ultra Force
The Taurus UltraForce is a multi-gym without weights
That's right: The special feature of the Taurus UltraForce is being a multi-gym without weights. The resistance is not produced by a weight block consisting of several heavy plates, but by hydraulic cylinders. Thus, the Taurus multi-gym Ultra Force would even work in zero gravity. Furthermore, the multi-gym without weights also provides some very practical advantages:
Improved adjustment of the resistance
Common multi-gyms mostly only offer a resistance of up to 90 kg, which can be set in 5 kg increments. The Taurus multi-gym Ultra Force offers a resistance of 100 kg, that can be set in 1.25 kg increments. Such a levelling is a great advantage for beginners as well as trained athletes, who want to increase their performance. In addition, both sides can adjusted independently of each other. That's usually only offered by professional gym equipment.
The multi-gym without weights weighs less
The Taurus multi-gym Ultra Force is lighter in various respects. On the one hand, there is the weight, of course. A weight block including body often weighs more than 100 kg, the hydraulic system does not weigh more than 10 kg. The multi-gym weighs less than 100 kg all in all! It is of great advantage from delivery to home use. You have move less weight, when it is moved to the set-up place. The assembly is much easier, since the resistance pistons are pre-mounted to a large extent. The multi-gym can be moved. Hydraulic multi-gyms like the Taurus UltraForce are probably the sole multi-gyms, which you can move easily.
More silent and safer
When you push yourself to the limits during training, sometimes it cannot be avoided that the weights fall hard and the weight block bangs loudly. At home this can be very annoying. The hydraulic system of the Taurus multi-gym Ultra Force is always silent. The only training noise comes from your puffing and blowing. In addition, fingers cannot get caught between the blocks, nobody can get something caught using the Taurus multi-gym Ultra Force.
Versatility is the trumpf of the Taurus multi-gym Ultra Force
The pulley system of the Taurus multi-gym Ultra Force might look quite simple at first sight, though, in fact, it is very versatile and variable. Other multi-gyms might have more pulleys, but those of the Taurus multi-gym Ultra Force are mounted in a way so that they can be changed. Thus you can turn a butterfly module into a biceps curl or a chest press into a leg extension. It is quite simply done by hooking the pulleys in at a different position.

Besides both free pulleys, the Taurus multi-gym Ultra Force is also equipped with a lat pull bar for a very effective training of the back. Furthermore, the seat can be removed - and you can do many exercises in standing position. Standing butterflies on the pulley are, i.e., a very effective exercise for strong chest muscles. All in all, the Taurus multi-gym Ultra Force offers about 100 exercises. It's not that bad for a multi-gym without weights.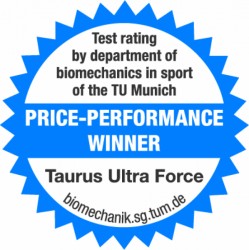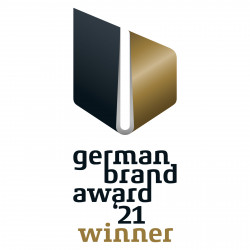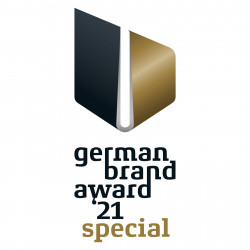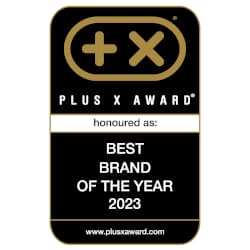 ---
Warranty conditions: Taurus multi-gym Ultra Force
For further information on the warranty, please refer to the manufacturer's terms of warranty. The manufacturer's warranty is an extra service and does not affect your statutory rights.
| Manufacturer's warranty | Full warranty |
| --- | --- |
| Home use | 24 months |
| Semiprofessional use | 12 months |
---
Taurus multi-gym Ultra Force Test & Evaluations
4.94 of 5 Stars
(31 Customer ratings)
Sport-Tiedje Expert Review
---
---
---
Taurus multi-gym Ultra Force Accessories
---
Bestsellers of the last 30 days from the category Multi-gym
---
Sport-Tiedje puts each fitness equipment through its paces. Then our team of sports scientists, serious athletes, and service technicians of many years of experience evaluate the products of different categories. Compare easily the products using the Sport-Tiedje expert review and find your appropriate equipment.