Product details: Taurus PU weight plate 30 mm
Highly precise, professional 3G weight plate with 30 mm hole
Full steel weight plates with extremely hard-wearing polyurethane casing
Rounded off stainless steel ring in the middle for easy putting on
Strong design
Minimum weight variation
With grip holes for easy handling
Diamond cut: dodecagonal shape avoids rolling away
Polyurethane: odorless, abrasion and tear-proof, extremely durable
Taurus PU weight plate 30 mm: width/diameter:

1.25 kg plate: 18 mm / 19.4 cm
2.5 kg plate: 24 mm / 22.2 cm
5 kg plate: 33 mm / 25 cm
10 kg plate: 36 mm / 33 cm
15 kg plate: 41 mm / 36.5 cm
20 kg plate: 43 mm / 39.8 cm
25 kg plate: 44 mm / 43.5 cm

Materials: cast iron core, polyurethane jacket, stainless steel ring
Quality comes at a fair price. Read more about the Sport-Tiedje quality assurance here.
---
Description: Taurus PU weight plate 30 mm
PU weight plates of top quality
The 30 mm weight plate of Taurus offers a lot of highlights: It is extremely precise and makes strength training on a high level possible. They are very comfortable in handling. Thanks to grip holes and the rounded off metal ring in the middle, they are easy to put on. The casing is non-slip and the dodecagonal shape avoids rolling away of the Taurus PU weight plate 30 mm.
Polyurethane coating for highest resistance
The 30 mm weight plate is encased with a polyurethane layer (PU). PU is an extremely resistant plastic offering a very high lifespan of the professional weight plate. The material is hard and elastic at the same time; this protects the weight plate as well as the floor. The material is extremely hard-wearing from punches, abrasion, scratches or spallings. The flat surface is colorfast and does not bleach. The Taurus PU weight plate 30 mm looks like on the first day - even after many years. The weight plates do not produce any perspirating fumes: the Taurus PU weight plate 30 mm is absolutely odorless.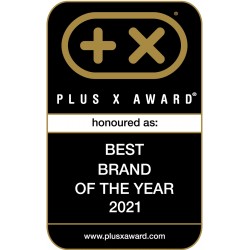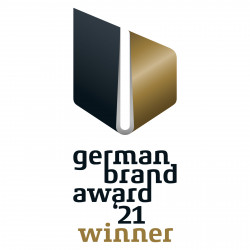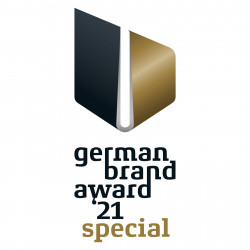 ---
Warranty conditions: Taurus PU weight plate 30 mm
The guarantee is valid in terms of the general statutory provisions for the end user.
---
Sport-Tiedje puts each fitness equipment through its paces. Then our team of sports scientists, serious athletes, and service technicians of many years of experience evaluate the products of different categories. Compare easily the products using the Sport-Tiedje expert review and find your appropriate equipment.