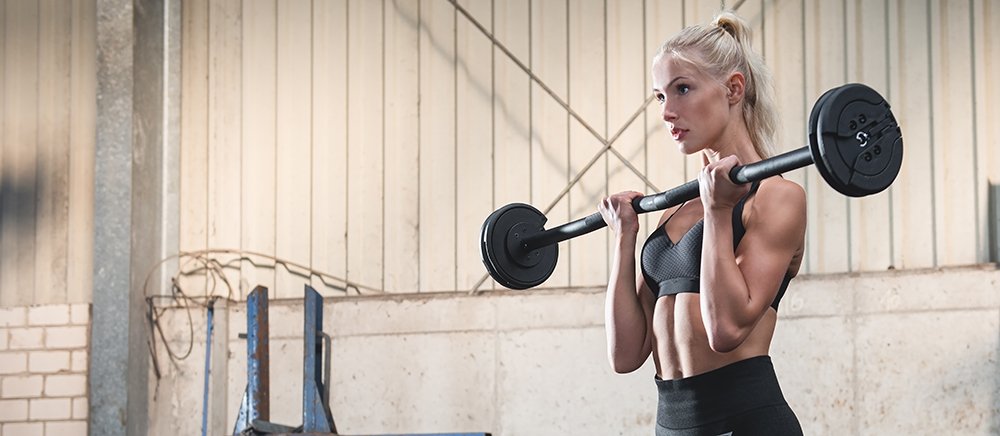 Taurus Selectabell Langhantel und Curlstange
13 Hanteln in einer

Sie erhalten 2 Hantelstangen mit jeweils 13 Gewichtsabstufungen

Übungsvielfalt erleben

Trainieren Sie effektiv Ihren gesamten Körper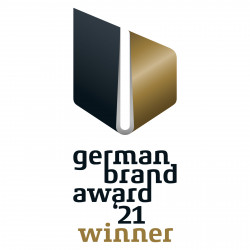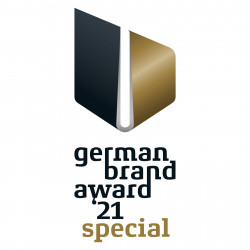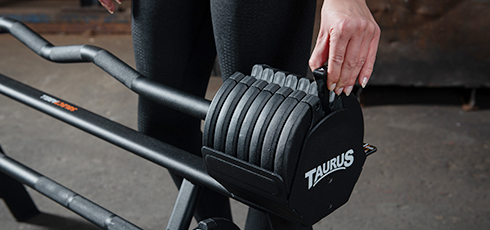 Schnell, schneller, Selectabell
Wechseln Sie in nur wenigen Sekunden das Gewicht der Langhantel und der Curlstange. Der einfache Verstellmechanismus ermöglicht es, beide Hanteln in 13 Gewichtsstufen einzustellen. Ziehen Sie am Stift und wählen an der Langhantel ein Gewicht zwischen 9,1 und 36,3 kg (20-80 Lbs). Die Curlstange kann von 6,8 bis 34 kg (15-75 Lbs) in 4,5 kg Schritten eingestellt werden. So sind besonders schnelle Übungswechsel möglich.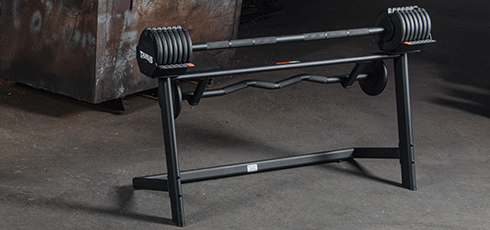 Qualität, die für sich spricht
Die Hantelstangen sind außergewöhnlich gut verarbeitet und dadurch besonders langlebig. Außerdem sind sie mit Rändelungen versehen, sodass Sie jederzeit einen festen Griff und ein erstklassiges Trainingsgefühl haben. Der Hantelständer ist mit einer hochwertigen Pulverbeschichtung überzogen, wodurch er besonders schick und widerstandsfähig ist. Dank der Gummierung ist das Ablegen der Hanteln jederzeit sicher und leise.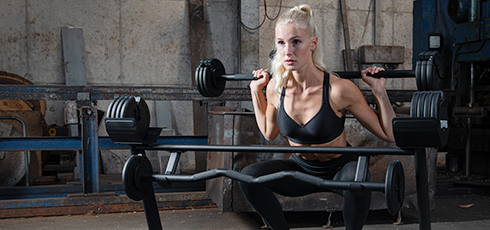 Verdoppeln Sie Ihren Trainingserfolg
Beim Kauf der Selectabell erhalten Sie gleich zwei Hantelstangen inklusive Gewichten für ein effektives Krafttraining. Sie haben also alles, was Sie für ein erfolgreiches Training benötigen. Dank des zugehörigen Hantelständers ist das Training sehr komfortabel. Hantelstangen und Scheiben haben ihren Platz und liegen nicht mehr auf dem Boden herum. Vom Ständer heben Sie das Gewicht besonders rückenschonend auf.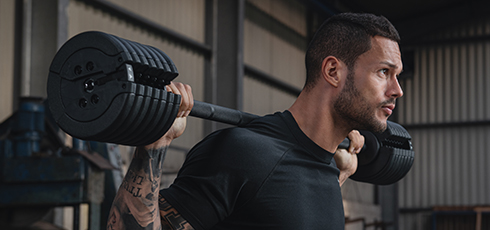 Riesige Übungsvielfalt
Mit den Selectabell Hantelstangen trainieren Sie effektiv Ihren gesamten Körper. Ob Kniebeugen, Bizepscurls, Kreuzheben, Rudern oder Schulterheben, mit den Hanteln ist fast jede Übung möglich. Dank der vielen Gewichtsabstufungen haben Sie für alle Übungen das passende Gewicht und das in nur einem Gerät.
---
Product details: Taurus Selectabell Barbell and Curl Bar
Exceptionally good workmanship: in terms of longevity and training feel, the Taurus Selectabells look like they have been made from the same mould.
Fewer breaks – more efficiency: you can change the weight or barbell quickly and at any time. This shortens the number of breaks between exercises and you get the most out of your training session.
Great adjustment mechanism: it couldn't be easier – pull the pin, choose the weight, let the pin click into place again
Maximum training variety – you have two grip variants: a straight barbell bar and a curl bar. This way, you can vary your focus on different muscle groups and choose a grip variant that is easy on the joints for each exercise
This keeps things tidy and saves space: the weights that are not being used during the training session stay on the weight rack – everything in one place; no chaos with weights lying around
Stable and safe: the dumbbells and matching rack are perfectly coordinated; a special rubber coating on the frame makes sure that nothing slips, even when you put a full dumbbell back
Weight gradations:

Barbell: 9.1–36.3 kg in 4.5 kg increments (20–80 lbs)
Curl bar: 6.8–34 kg in 4.5 kg increments (15–75 lbs)
With asymmetrical distribution, each dumbbell offers 13 weight gradations

Chic and robust: the frame of the dumbbell stand is protected by an elegant and particularly hardwearing powder coating.
Keep a grip on things even when your hands are sweaty, thanks to the knurling on the handles
Handle dimensions: inside dimensions 96 cm, diameter: 32 mm
Barbell height: 65 cm
Dimensions set-up - Taurus Selectabell Barbell and Curl Bar: (L) 43 cm x (W) 116 cm x (H) 75 cm

---
Description: Taurus Selectabell Barbell and Curl Bar
Zahlreiche Trainingsoptionen in einem Hantelst
Mit einer Langhantel und einer Curlstange bieten sich Ihnen ungeahnte Möglichkeiten beim Krafttraining. Das Training mit der Langhantel und der Curlstange zählt zu den effektivsten Trainingsmöglichkeiten im Kraftbereich. Um gezielt die Muskeln mit dem richtigen Gewicht zu trainieren, sind häufige Wechsel der Gewichtsstufen notwendig, bzw. müssen diese stets zur Verfügung stehen. Mit dem Langhantelset sparen Sie Hantelscheiben und Zeit beim Training und können mit dem einfachen Verstell-Mechanismus im Bereich zwischen 9,1 bis 36,3 kg an der Langhantel und 6,8 bis 34 kg an der Curlstange trainieren.
Mehr Komfort geht nicht
Mit dem Selectabell-System sind Gewichtswechsel in wenigen Sekunden erledigt. Außerdem haben Hantelstangen und Scheiben einen festen Platz auf dem praktischen Ständern. Damit sind die Zeiten von Scheibengeklapper und Unordnung im Trainingsraum vorbei.
Übungen für jedermann
Mit der Langhantel und der Curlstange sind Übungen für alle Muskelgruppen möglich. Die Beine können effektiv mit Kniebeugen und Ausfallschritten trainiert werden. Außerdem ist die Langhantel optimal für Rückenübungen wie Rudern und Kreuzheben. Auch die Brustmuskulatur kann mit breitem und engen Bankdrücken gestärkt werden. Sogar die Schultern profitieren von Übungen mit der Langhantel. Die Curlstange eignet sich optimal für Armübungen. Dazu gehören Bizepscurls und Trizepsdrücken.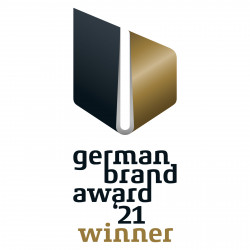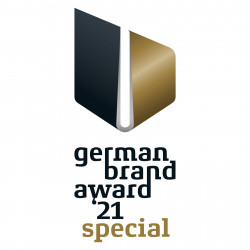 ---
Warranty conditions: Taurus Selectabell Barbell and Curl Bar
For further information on the warranty, please refer to the manufacturer's terms of warranty. The manufacturer's warranty is an extra service and does not affect your statutory rights.
| Manufacturer's warranty | Full warranty |
| --- | --- |
| Home use | 2 years |
---
Taurus Selectabell Barbell and Curl Bar Test & Evaluations
---
Write a product rating now and win a gift coupon of 500 € or the refund of the paid purchase price. The choice is yours!
---
---
Taurus Selectabell Barbell and Curl Bar Accessories
---
Sport-Tiedje puts each fitness equipment through its paces. Then our team of sports scientists, serious athletes, and service technicians of many years of experience evaluate the products of different categories. Compare easily the products using the Sport-Tiedje expert review and find your appropriate equipment.