Taurus Universal Smith Machine
Sport-Tiedje Expert Review
Product details: Taurus Universal Smith Machine
Taurus Universal Smith Machine – the most complete home gym ever
Numerous training options: two cable pulleys that can be adjusted to 18 different heights, each with its own weight stack, Jammer arms, Smith station with 12 height levels, pull-up station, dip station, core trainer/landmine, optional leg press, option for free weight training with a barbell, special attachments for training with resistance bands
Exceptionally comprehensive accessories: triceps rope, lat pull-down bar, V-grip attachment, foot loop, short biceps/triceps bar, two great stirrup handles, loop for abdominal training, leg press module, dip station, a pair of short and long spotter arms, padded roll for abdominal and leg exercises, Jammer arms with different grip options, two long bars to connect cable pulls or Jammer arms, tricep press down bar as well as chains for extension and matching snap hooks
Taurus Universal Smith Machine: a versatile and comprehensive strength training solution for your home and professional gyms.
Two independent cable pulls: adjustable to 18 different heights, each with its own weight stack. Suitable for a variety of exercises, including bicep curls and tricep pushdowns.
Jammer arms: perfect for functional exercises such as bench press or shoulder press. They can be used individually or connected and can be adjusted to different heights.
Smith station: provides controlled barbell training with 12 height levels. Ideal for safely performing squats and bench press.
Pull-up station: ideal for training the upper body. Offers many grip options.
Dip station: perfect for performing tricep dips and knee raises. The module can be flexibly adjusted in height.
Core trainer/landmine: a versatile tool for functional training of the entire body.
Optional leg press: ideal for targeted training of the leg muscles and glutes.
Free weight training: a barbell can be used to perform classic exercises such as bench press, squats or deadlifts.
Attachments for training with resistance bands: enables exercises such as bicep curls or tricep extensions.
Extensive accessories: all common grips and pulling aids are already included.
Invest in your fitness goal and take your workout to the next level with our multifunctional Taurus Universal Smith Machine.
2x 100 kg weight block: 1x 10 kg + 15x 6 kg each
Many storage possibilities for barbells and plates as well as accessories in the rear part of the equipment
Dimensions set-up - Taurus Universal Smith Machine: (L) 147 cm x (W) 188 cm x (H) 219 cm

---
Description: Taurus Universal Smith Machine
Introducing the Taurus Universal Smith Machine, a versatile and comprehensive strength training solution for your home and professional gyms. Equipped with two weight stacks, a Smith machine, a great deal of accessories and Jammer arms, this all-in-one system offers unmatched workout options to help you achieve your fitness goals. Experience the ultimate strength training equipment with the Taurus Universal Smith Machine.
Two height-adjustable cable pulls
The two independent cable pulls, which can be adjusted to 18 different heights, each have their own weight stack with up to 100 kg. They allow for a variety of exercises, including bicep curls and tricep pushdowns for targeted arm training or different variations of flys for chest training. The cable pulls can be used separately here or, thanks to the long bar, together when bench pressing. The maximum weight can even be brought above 100 kg, as a special module ensures that weight plates can also be added.
Jammer arms for shoulder, chest and back
Our Jammer arms are perfect for functional exercises. You can use them for exercises like bench press or shoulder press to strengthen your chest and shoulder muscles. The Jammer arms can be used individually, but can also be connected. Since they can each be loaded with different weights, they are also ideal for compensating for muscular imbalances. The handles of the Jammer arms can be attached at different heights to adjust to body size.
Smith station with barbell for controlled, safe workouts
The Smith station with 12 height levels is ideal for controlled barbell training. You can use it to safely perform squats to work out your lower body, or bench presses to work out your chest muscles. At the Smith station, you train even more safely thanks to the built-in safety mechanism.
Pull-up station with many grip options
The pull-up station is ideal for training the upper body. Pull-ups strengthen the back, shoulders and arms in particular. These pull-up bars offer many grip options from wide overhand grip to narrow parallel grip.
Dip station for abdominals and triceps
The dip station allows you to perform tricep dips for your arm muscles or knee lifts for your abdominal muscles. The height of dip module can be flexibly adjusted and offers two grip widths.
Core trainer for barbell
Our core trainer/landmine is a versatile tool for functional training. With exercises such as the landmine squat press, you can work out your entire body.
Don't skip leg day!
The optional leg press is ideal for targeted training of the leg muscles and glutes. To do this, simply attach the leg press module to the barbell. This is another option for strengthening your quadriceps, glutes and calves.
Training using a free barbell is also possible
In addition, there is an option for free weight training using a barbell. You can perform classic exercises such as bench press, squats or deadlifts here. Wide spotter arms are included in the scope of delivery for this purpose.

Finally, there are special attachments for training with resistance bands. Resistance bands allow you to perform exercises such as biceps curls or triceps extensions while customising the resistance.
Extensive accessories make this station the most complete home gym
In addition to the many training stations, it also impresses with the range of accessories. All common handles and lifting straps are already included!

This weight station is a complete training centre that allows you to customise your workout and effectively train all major muscle groups. Invest in your fitness goal and take your workout to the next level with our multifunctional weight station.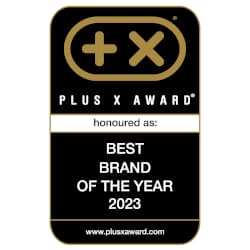 ---
Warranty conditions: Taurus Universal Smith Machine
For further information on the warranty, please refer to the manufacturer's terms of warranty. The manufacturer's warranty is an extra service and does not affect your statutory rights.
| Manufacturer's warranty | Full warranty |
| --- | --- |
| Home use | 24 months |
| Semiprofessional use | 12 months |
---
Taurus Universal Smith Machine Test & Evaluations
0 of 5 Stars
(0 Customer ratings)
Sport-Tiedje Expert Review
---
---
Write the first rating!
---
Taurus Universal Smith Machine Accessories
---
Sport-Tiedje puts each fitness equipment through its paces. Then our team of sports scientists, serious athletes, and service technicians of many years of experience evaluate the products of different categories. Compare easily the products using the Sport-Tiedje expert review and find your appropriate equipment.