Product details: Taurus Wrist/Ankle Weights
High-quality Taurus weights, exclusively available at Sport-Tiedje
For increasing efficiency of running and fitness training
Large hook-and-loop fastener for secure grip
Can be used for arms and legs
Delivered in pairs
Taurus Wrist/Ankle Weights dimensions:

0.5 kg: (W) 8 (L) 16 (weight) 30 (half hook-and-loop fastener)
1 kg: (W) 8 (L) 22/32
1.5 kg: (W) 9 (L) 16/30
2 kg: (W) 11 (L) 26/38
---
Description: Taurus Wrist/Ankle Weights
Taurus weights make your workout more efficient
The Taurus Wrist/Ankle Weightsn offer a more efficient workout at home or in the gym. Taurus Wrist/Ankle Weights assist to reinforce the effects of stamina training or your strength training.

You can increase the resistance, the muscle has to conquer while exercising, by means of additional weights, as i.e. the high-quality Taurus wrist/ankle weights. Thereby, muscles are more intensively used and exercised while exercising stamina, i.e. jogging - with Taurus Wrist/Ankle Weightsn. You increase strength and stamina with the fitness exercise with Taurus weights.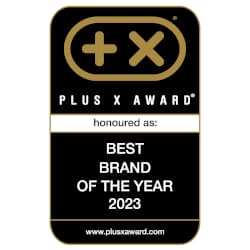 ---
Warranty conditions: Taurus Wrist/Ankle Weights
The guarantee is valid in terms of the general statutory provisions for the end user.
---
Taurus Wrist/Ankle Weights Test & Evaluations
5 of 5 Stars
(2 Customer ratings)
---
---
---
Bestsellers of the last 30 days from the category Wrist and ankle weights
---
Sport-Tiedje puts each fitness equipment through its paces. Then our team of sports scientists, serious athletes, and service technicians of many years of experience evaluate the products of different categories. Compare easily the products using the Sport-Tiedje expert review and find your appropriate equipment.